Mt. Eustis Expected to Open This Winter
A short portable rope tow has been installed.
Saturday, January 31, 2015, NewEnglandSkiIndustry.com
---
Northern New Hampshire skiing has made a quick turnaround, as both Mt. Prospect and now Mt. Eustis have worked hard to reopen this season. Just days after Mt. Prospect was able to reopen with a new insurance policy, volunteers have installed a short portable rope tow along the lower portion of the slope at Mt. Eustis. Anchored into the snowpack, the lift will be powered by a generator.

Located in Littleton, New Hampshire, Mt. Eustis served local skiers for nearly three decades until shutting down in the 1970s. In recent years, local residents and business owners have been working to reopen the ski area. In 2014, the operation received 501(c)(3) non profit status, furthering its ability to raise funds. In addition, Bretton Woods donated a snow cat to the operation, and volunteers and donors helped construct a new warming hut. More recently, new lights were tested, allowing for future night skiing operations. A snowmobile corridor, once climbing directly up the main ski slope, has been remedied with a new eastern reroute.

While an opening date has not been announced, it is thought the lift could open in early February.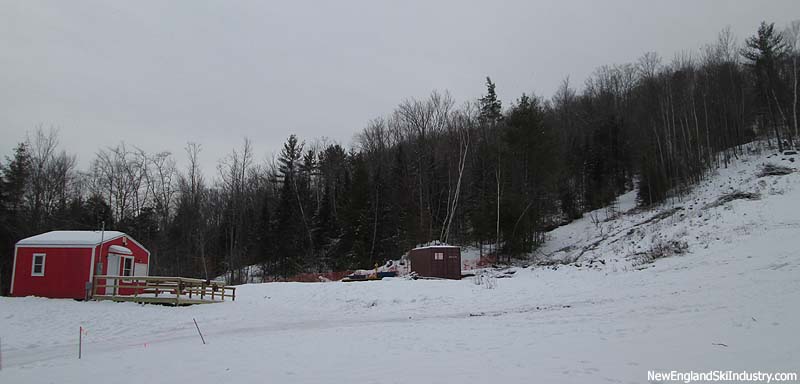 The new warming hut



Related Stories on NewEnglandSkiIndustry.com


More Information


comments powered by