Mt. Eustis to Open Saturday
Second defunct area in New England to reopen to the public this season.
Monday, February 2, 2015, NewEnglandSkiIndustry.com
---
With fresh powder falling from the sky, Mt. Eustis has announced a Saturday, February 7, 2015 reopening at 9 AM. Lift tickets can be obtained for a $5 donation.

Located in Littleton, New Hampshire, Mt. Eustis served local skiers for nearly three decades until shutting down in the 1970s. In recent years, local residents and business owners have been working to reopen the ski area. In 2014, the operation received 501(c)(3) non profit status, furthering its ability to raise funds. In addition, Bretton Woods donated a snow cat to the operation, and volunteers and donors helped construct a new warming hut. More recently, new lights were tested, allowing for future night skiing operations. A snowmobile corridor, once climbing directly up the main ski slope, has been remedied with a new eastern reroute. A small portable rope tow has been installed to serve the lower portion of the slope this winter.

Eaton Mountain in Maine also reopened with surface lift service earlier this season.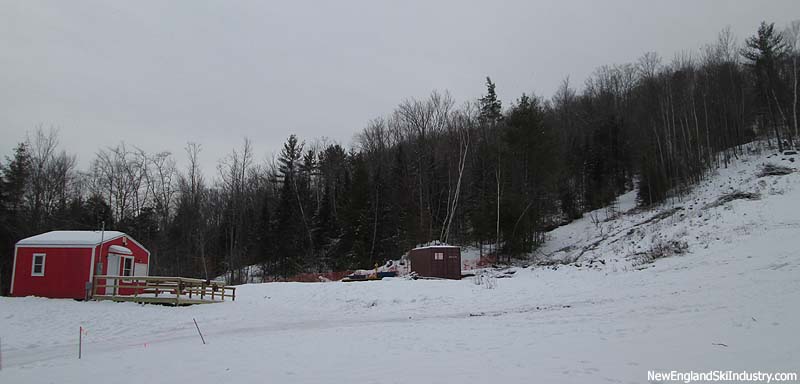 The new warming hut



Related Stories on NewEnglandSkiIndustry.com


More Information


comments powered by