Judge Approves Jay Peak Sale to Pacific Group Resorts
Burke could hit the auction block soon.
Saturday, September 17, 2022, NewEnglandSkiIndustry.com
---


Over half a dozen years after the U.S. Securities and Exchange Commission raided Jay Peak over an EB-5 Ponzi scheme, the sale of the resort was approved by a Federal judge yesterday. The sale is expected to be completed after leases and other agreements are transferred and finalized.

Pacific Group Resorts placed the winning bid of $76 million for the 2,500 acre resort, which is valued by the town at $85 million. Pacific Group Resorts had placed an initial bid of $58 million in August, which was increased to $61 million after two unnamed entities joined in the bidding on September 9.




Pacific Group purchased its first ski area in 2007, when it acquired Ragged Mountain Resort in Danbury. Pacific Group took over Wisp, Maryland in 2012, followed by Wintergreen, Virginia and Mount Washington, British Columbia in 2015, and Powderhorn, Colorado in 2018.

According to VTDigger, the government-appointed receiver Michael Goldberg expects Jay Peak EB-5 investors to be compensated at about 40 cents on the dollar after the sale is completed and expenses are paid.

According to VTDigger, the separate sale of Burke Mountain may move forward soon.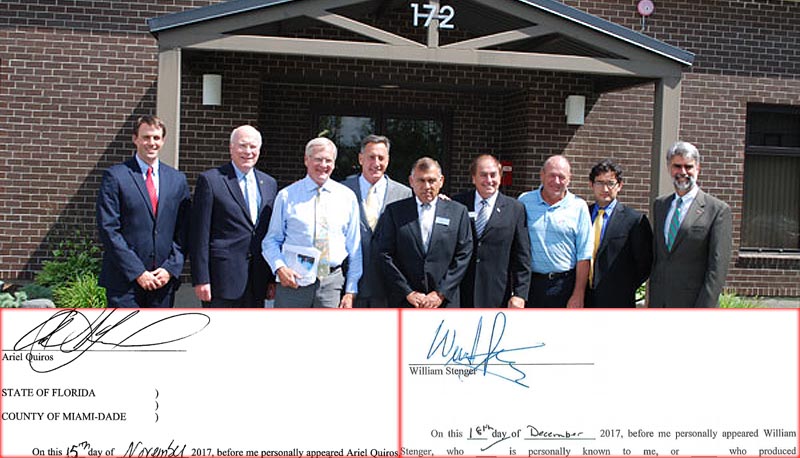 The SEC took control of Jay Peak and Burke on April 13, 2016, alleging that Ariel Quiros and Bill Stenger were running a Ponzi scheme that was defrauding EB-5 investors. A Federal program created by Senator Ted Kennedy and championed by Senator Patrick Leahy, EB-5 allows immigrants to obtain a green card in exchange for investing $500,000 in a government endorsed business that creates ten jobs. In the case of the Jay Peak program, 20% to 25% of the investment was taken by developers and agents as fees. Stenger is currently serving at Devens FMC prison with a release date of September 15, 2023, while Quiros is at Pensacola FPC prison with a release date of October 27, 2026.

No government officials involved in the EB-5 immigrant investment scheme have been charged.


As judge OKs $76 million sale of Jay Peak Resort, receiver says Burke Mountain Resort could soon be sold - VTDigger

Related Stories on NewEnglandSkiIndustry.com
Burke Could Be Sold This Year - June 14, 2023
Pacific Group Resorts Completes Acquisition of Jay Peak - November 2, 2022
Pacific Group Resorts Places Highest Bid for Jay Peak - September 8, 2022
Jay Peak Sale Process Kicks Into Gear - August 2, 2022
Former Jay Peak Owner Sentenced to Prison - April 29, 2022
Former Jay Peak CEO to Sentenced to 18 Months in Prison - April 14, 2022
Former Jay Peak CEO to Plead Guilty - August 11, 2021
Former Jay Peak Owner Pleads Guilty to Federal Charges - August 14, 2020
Former Jay Peak Owner to Plead Guilty - July 11, 2020
Former Jay Peak, Burke Owners Indicted - May 22, 2019
More Information
comments powered by