Pacific Group Resorts Places Highest Bid for Jay Peak
A hearing is set for next week.
Thursday, September 8, 2022, NewEnglandSkiIndustry.com
---


Over half a dozen years after the U.S. Securities and Exchange Commission raided Jay Peak over an EB-5 Ponzi scheme, the government-appointed receiver has filed a motion to accept a $76 million bid from Pacific Group Resorts. A hearing scheduled for next Friday.

Pacific Group Resorts initially placed a $58 million bid for the 2,500 acre resort earlier this summer. Additional bids were placed yesterday, increasing the purchase price by nearly $20 million.




Pacific Group acquired its first ski area in 2007, when it acquired Ragged Mountain Resort in Danbury. Pacific Group took over Wisp, Maryland in 2012, followed by Wintergreen, Virginia and Mount Washington, British Columbia in 2015, and Powderhorn, Colorado in 2018.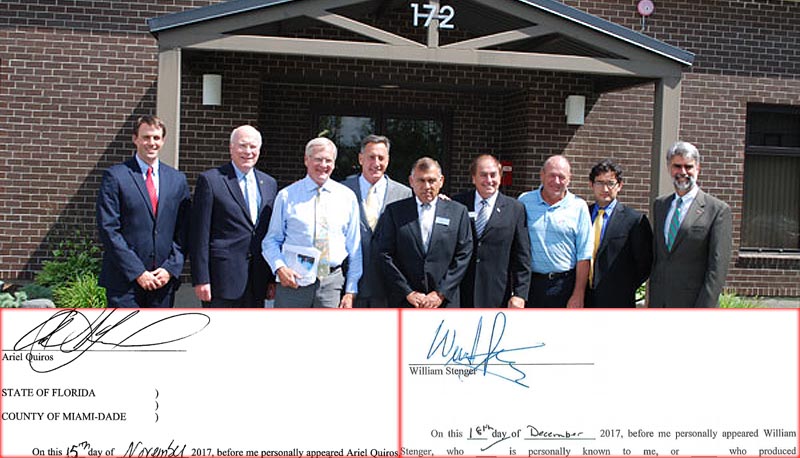 The SEC took control of Jay Peak and Burke on April 13, 2016, alleging that Ariel Quiros and Bill Stenger were running a Ponzi scheme that was defrauding investors. Stenger is currently serving at Devens FMC prison with a release date of September 15, 2023, while Quiros is at Pensacola FPC prison with a release date of October 27, 2026.

No government officials involved in the EB-5 immigrant investment scheme have been charged.



Related Stories on NewEnglandSkiIndustry.com


More Information


comments powered by