Pacific Group Resorts Completes Acquisition of Jay Peak
Jay Peak joins Ragged in PGRI's New England portfolio.
Wednesday, November 2, 2022, NewEnglandSkiIndustry.com
---


Pacific Group Resorts has completed its acquisition of Jay Peak, the resort announced in a press release yesterday.

According to receiver Michael Goldberg, "Today marks a major milestone in the receivership of Jay Peak, and I'm very proud of our team for bringing the property to the point where we had a very competitive auction and have now concluded the sale. General manager Steve Wright and his team successfully navigated the resort through very challenging times and delivered healthy bottom-line results in the process. That financial rigor combined with their customer-focused approach allowed our investment bank, Houlihan Lokey, to maximize the sale price of this important asset. The leadership and guests of Jay Peak are fortunate to have an experienced resort operator like PGRI take the helm from here."

Pacific Group Resorts placed the winning bid of $76 million for the 2,500 acre resort, which is valued by the town at $85 million. Pacific Group Resorts had placed an initial bid of $58 million in August, which was increased to $61 million after two unnamed entities joined in the bidding on September 9.




Pacific Group purchased its first ski area in 2007, when it acquired Ragged Mountain Resort in Danbury. Pacific Group took over Wisp, Maryland in 2012, followed by Wintergreen, Virginia and Mount Washington, British Columbia in 2015, and Powderhorn, Colorado in 2018.

According to VTDigger, the separate sale of Burke Mountain may move forward soon.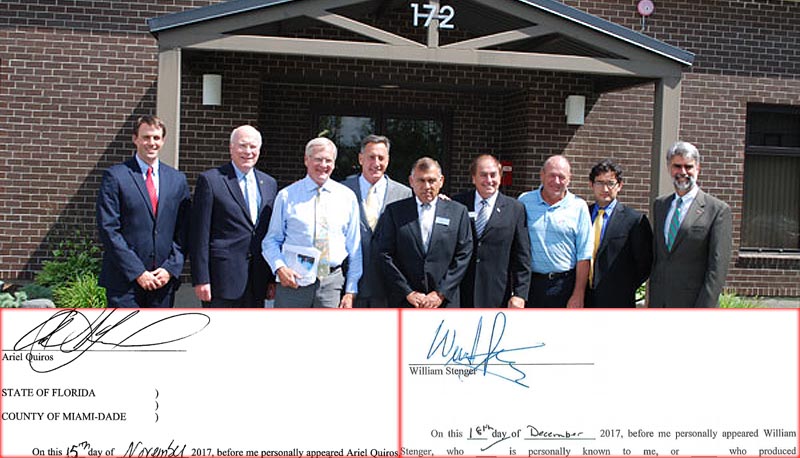 The SEC took control of Jay Peak and Burke on April 13, 2016, alleging that Ariel Quiros and Bill Stenger were running a Ponzi scheme that was defrauding EB-5 investors. A Federal program created by Senator Ted Kennedy and championed by Senator Patrick Leahy, EB-5 allows immigrants to obtain a green card in exchange for investing $500,000 in a government endorsed business that creates ten jobs. In the case of the Jay Peak program, 20% to 25% of the investment was taken by developers and agents as fees. Stenger is currently serving at Devens FMC prison with a release date of September 15, 2023, while Quiros is at Pensacola FPC prison with a release date of October 27, 2026.

No government officials involved in the EB-5 immigrant investment scheme have been charged.



Related Stories on NewEnglandSkiIndustry.com


More Information


comments powered by