Government Easing Restrictions on Jay Peak and Burke Owners
Bill Stenger is now being paid by the receivership while Ariel Quiros has had some personal assets unfrozen.
Wednesday, June 1, 2016, NewEnglandSkiIndustry.com
---
A month and a half after the SEC raid of Jay Peak and Q Burke, the courts and government appointed receiver have been easing restrictions placed on the embattled resort owners. While both the SEC and the State of Vermont both filed lawsuits against Q Resorts CEO Ariel Quiros and Jay Peak CEO Bill Stenger, no criminal charges have been filed.

Background
The SEC took control of the properties on April 13, alleging that Quiros and Stenger were running a Ponzi scheme that was defrauding investors. The businesses were placed in receivership under Michael I. Goldberg, with Leisure Hotels and Resorts of Kansas City appointed to run the resorts. United States District Judge Darrin Gayles, appointed to the court by President Obama in 2014, is presiding over the case.

In late April, the receiver renamed Q Burke to Burke Mountain Resort. In May, the receiver announced the completed-but-idle Burke Mountain Hotel would open on September 1. Meanwhile, the Jay Peak Aerial Tramway has been shut down by the State of Vermont until repairs are made.


Bill Stenger

Bill Stenger has been an executive at Jay Peak since being recruited to the resort in 1985. Stenger created the EB-5 immigrant investor program at Jay Peak and soon thereafter recruited Ariel Quiros to buy the resort from MSSI. Stenger was the general partner in the EB-5 partnerships, as well as a primary recruiter of foreign investors. Stenger transferred money from the local EB-5 bank accounts to the accounts where the SEC alleges unauthorized comingling and collateralization occurred.

While Stenger was initially relieved of his duties following the SEC takeover, the receivership has since hired him for a prorated $100,000 annual salary, according to VTDigger.

Meanwhile, it appears the receivership is allowing Stenger to resume working with foreign investors. On May 27, WCAX reported it "caught a glimpse of Quiros' fellow Burke developer Bill Stenger giving a tour to foreign investors, some of whom could double down to ensure they still earn a green card, if not the financial return they originally expected."

Ariel Quiros

Ariel Quiros purchased Jay Peak in 2008 and Burke Mountain in 2012 in acquisitions the SEC alleges were illegally financed with EB-5 investor funds. The SEC alleges that Quiros controlled investment accounts that were used for unauthorized comingling and collateralization of EB-5 investor funds. In addition, the SEC alleges that Quiros used some EB-5 investor funds for personal use, such as purchasing property and paying income taxes.

In conjunction with the April 13 SEC raid, Quiros was stripped of his control of the businesses and had his personal assets frozen.

On April 28, over $40,000 in assets owned by Quiros were unfrozen to fund his personal and legal expenses.

On May 27, Judge Darrin Gayles granted Ariel Quiros $15,000 in monthly expenses, to be paid by the Jay Peak receivership. In addition, Quiros was granted permission to sell or mortgage his New York Setai Condominium to cover living and legal expenses.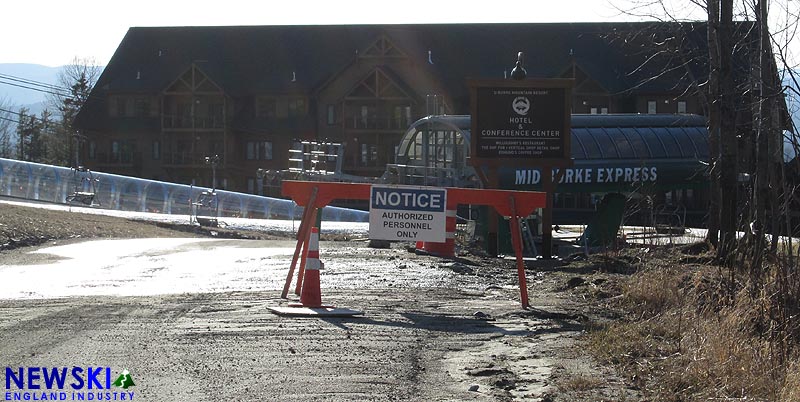 Q Burke Hotel, April 14, 2016



Related Stories on NewEnglandSkiIndustry.com


More Information


comments powered by