Receiver: Jay Peak and Q Burke To Remain Open, But With Changes
Ary Quiros Jr. relieved of duties as major changes in progress at Burke following SEC raid and takeover earlier this month.
Thursday, April 28, 2016, NewEnglandSkiIndustry.com
Federal receiver Michael Goldberg told reporters there is a "99.999 percent guarantee" Jay Peak and Burke will open for the 2016-17 season, following reports the ski areas were in financial jeopardy after an SEC takeover.

At a Wednesday press conference at Jay Peak, Goldberg stated Chapter 11 bankruptcy is "not on table" and that he has located the funds needed to get the areas through the off season. A Canadian bank account was reportedly discovered in recent days, containing some $1.3 million.

Jay Peak
While there have been concerns about the famous Jay Peak Tram, Goldberg stated they are seeking an independent engineer to review the lift. Repairs exceeding $4 million were scheduled for this off-season, however Goldberg is questioning the validity of the claims from the company tentatively lined up to do the work.

Jay Peak is scheduled to reopen this weekend for the final two days of the ski season.

Bill Stenger, the Jay Peak CEO named in the SEC lawsuit, has been hired to advise the Jay Peak operators. Stenger's sons reportedly also remain on the payroll.

Q Burke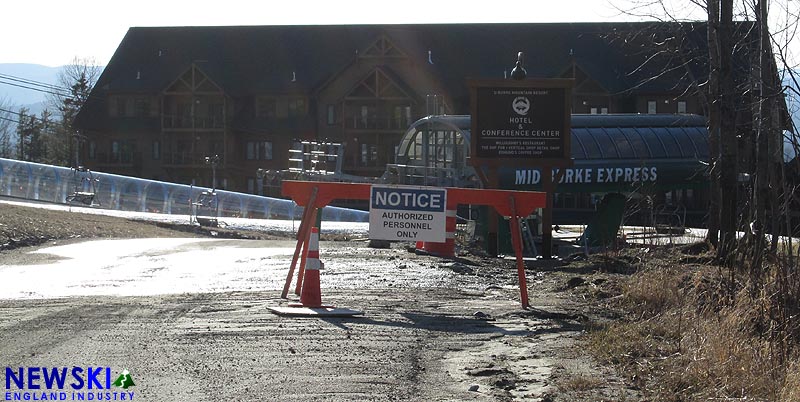 Q Burke Hotel, April 14, 2016

Major changes are in progress at Q Burke, following the rough 2015-16 season and subsequent SEC raid. General Manager Ary Quiros Jr. was relieved of his duties today, two weeks after the raid.

A Federal judge unfroze over $40,000 in assets owned by Ariel Quiros Sr. today, following complaints that he was unable to afford food or legal counsel.

At the Wednesday press conference Goldberg announced the Q would be dropped from Q Burke name in the coming weeks and that the hotel will open this fall. Goldberg also speculated that Burke will be sold before the end of the year.

Meanwhile, Governor Peter Shumlin (D-Vermont) is under fire for his role in a 2013 Jay Peak fundraising promotional video in which he falsely stated, "Vermont is the only EB-5 program that covers the entire state of Vermont and is audited by the state of Vermont. We make sure that our EB-5 program offerings are good investments for the investor and good economic development job creators for the state of Vermont."

When asked by a reporter if Shumlin expected the state to be sued for his incorrect assertion that the programs were audited, Shumlin stated, "I did misspeak in one video and used the word audit" and "I have no way of speculating what lawsuits might happen."

The Governor traveled extensively with Stenger, praised Quiros and Stenger in multiple Inaugural and State of the State addresses, appointed Quiros Jr. to the Governor's Veterans Advisory Council, and received $23,000 in campaign contributions from individuals and entities related to the Jay Peak ownership.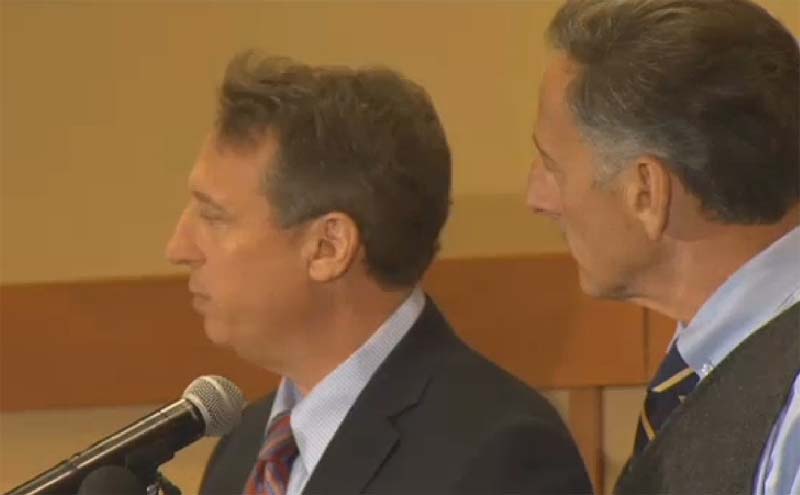 Related Stories on NewEnglandSkiIndustry.com
More Information
comments powered by