Stowe Sets New England Record with $124 Lift Ticket
Stowe is now one of three Vermont ski areas with $100 or more day ticket prices.
Saturday, October 1, 2016, NewEnglandSkiIndustry.com
---
Stowe Mountain Resort recently released its 2016-17 lift ticket prices, setting yet another New England ski industry record with a window price of $124. A retail weekend/holiday day pass purchased at the ticket window, including a $5 RFID fee, will be $129.

Stowe was the first New England ski area to surpass the $100 lift ticket mark in 2014-15, when its price was $108 (including $5 RFID fee).

Stowe's ticket prices have increased by 35% in the past five years and 63% in the past ten.

The second highest ticket price announced in Vermont this season is Killington at $105. Stratton passed the $100 mark last season.

At present, no other New England states have reached the $100 day ticket price.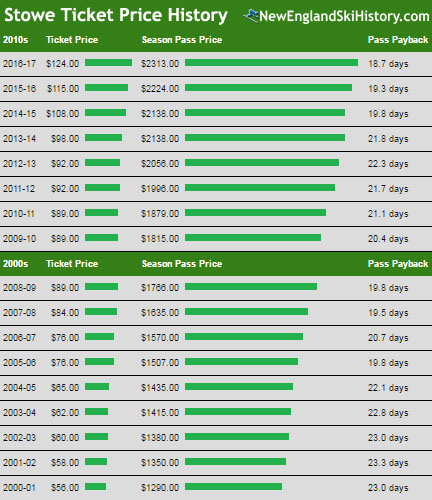 Stowe Pass Price History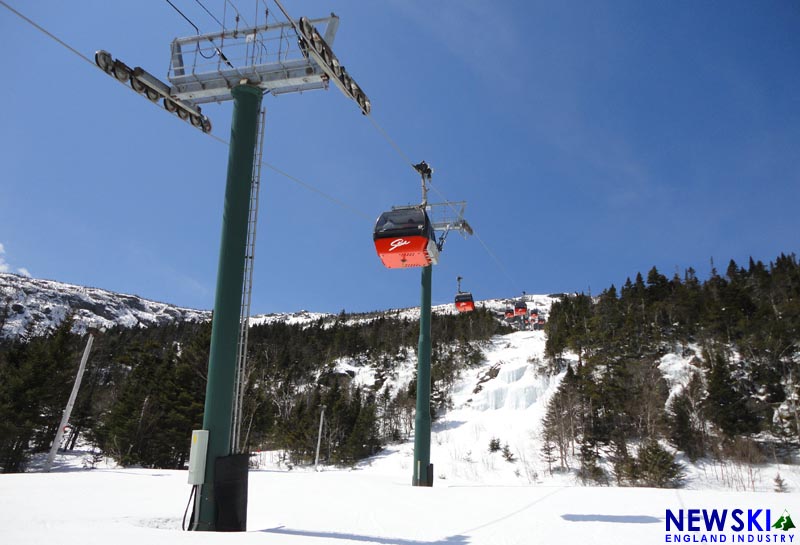 Stowe in 2013



Related Stories on NewEnglandSkiIndustry.com


More Information


comments powered by