Mount Snow Removes Ski Baba Chairlift
The Carinthia novice chairlift will be replaced with a conveyor lift.
Tuesday, June 7, 2016, NewEnglandSkiIndustry.com
---
The classic Ski Baba chairlift has been removed at Mount Snow, as the Carinthia EB-5 project moves forward.

The 541 foot long lift was the first chairlift installed at Carinthia during its days as an independent ski area. It was also the last surviving independent Carinthia lift installation.

The 1979 Borvig was the last chairlift in Vermont to operate without safety bars, thanks to its low height and grandfathered status.

In its place, a new novice conveyor lift is expected to be installed for the 2016-17 season. Mount Snow is moving forward with its $52 million West Lake and Carinthia EB-5 projects after receiving United States Citizenship and Immigration Services approval last month.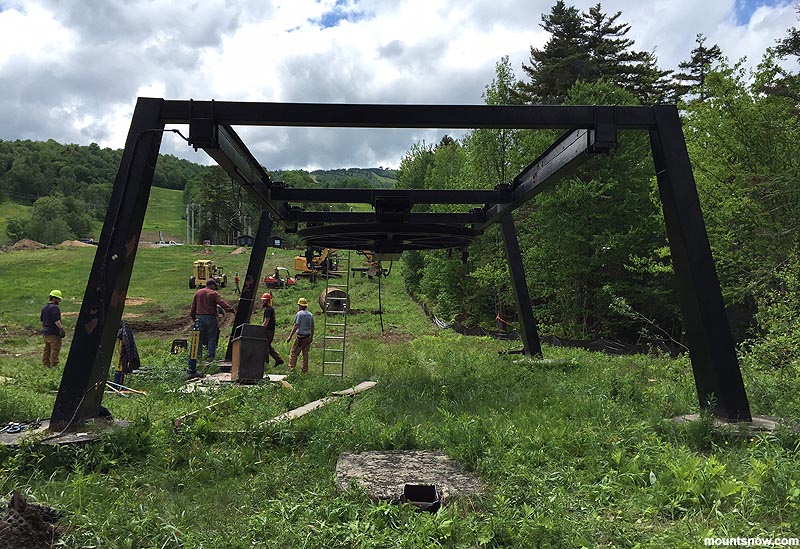 Removal of the Ski Baba Chairlift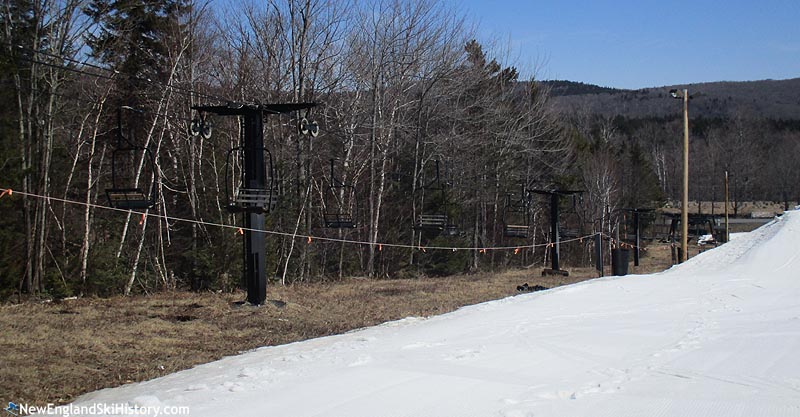 The Ski Baba Chairlift (2016)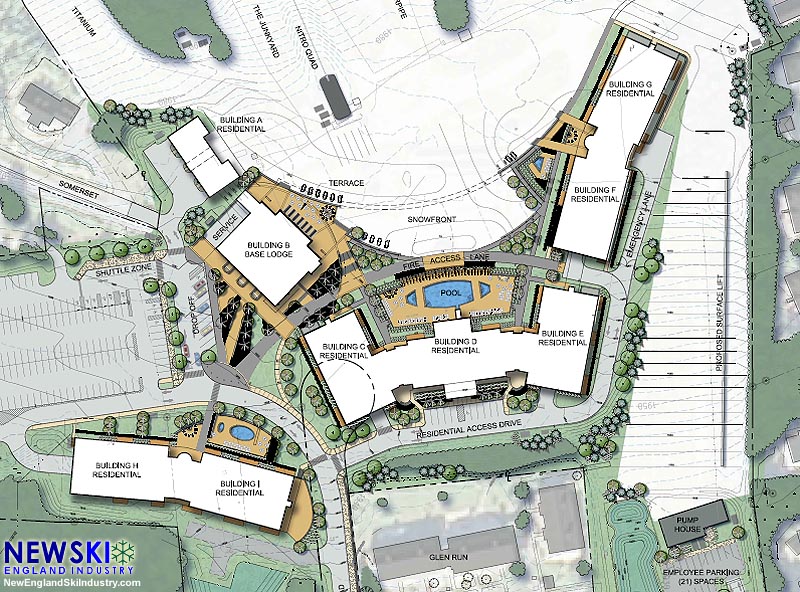 Carinthia Base Area Plans


She Was a Good Lift - Kelly's Blog - mountsnow.com

Related Stories on NewEnglandSkiIndustry.com
Southern Vermont Lift Construction in Home Stretch - October 16, 2022
Loon, Mount Snow Name New General Managers - March 16, 2022
Vail Announces Four New Lifts for 2022 - September 24, 2021
Fire at Mount Snow Mountain Operations Building - June 5, 2019
State Permitting Hampers Vermont Projects - August 20, 2018
Kelly Pawlak Departing Mount Snow to Become NSAA President - October 11, 2017
Mount Snow Snowmaking, Trail, and Lodge Construction Continues - September 26, 2017
EB-5 Funded Projects Gearing Up at Mount Snow - June 16, 2017
Government Approves Peak Resorts I-526 Petition, Unlocking Escrow Account - December 13, 2016
Peak Resorts Quarterly Report Reveals Growing Losses, Debt - December 8, 2016
More Information
comments powered by