John Christie Passes Away
Christie ran Sugarloaf, Mt. Snow, and Saddleback and was an award winning ski writer.
Monday, May 9, 2016, NewEnglandSkiIndustry.com
---
Popular ski area general manager and ski writer John Christie passed away on Saturday, while working in Camden Hills State Park.

Born in 1937, Christie grew up skiing at Camden Snow Bowl. In his writings, Christie described the awe of seeing Sugarloaf for the first time in 1954. After graduating from Camden High School, Christie studied at Bowdoin College, where he was also a member of the ski team.

Christie handled a variety of duties at Sugarloaf in the early 1960s before being named General Manager in 1965. At the time, Christie was surveying and managing the installation of the famed gondola.

In 1968, Christie moved to Mount Snow to become Walt Schoenknecht's General Manager.

In 1972, Christie returned to Maine when he purchased Saddleback. At the time, Christie nearly purchased Eaton Mountain as a feeder area.

While Christie was hoping to install a gondola and dramatically expand the area, the bad 1973-74 season, coupled with the energy crisis and a lack of access to capital, led to the end of his tenure at Saddleback circa 1975.

Around that time, Christie joined the board of directors of the Flagstaff Corporation, which was hoping to construct a world class ski area on Bigelow Mountain.

Decades later, Christie returned to skiing as a writer.

In 2005, Christie was elected President of the Ski Museum of Maine. The following year, he was inducted as a member.

In 2007, Christie published the award winning Story of Sugarloaf.

In recent years, Christie and his son Josh shared a popular ski column published in the Portland Press Herald.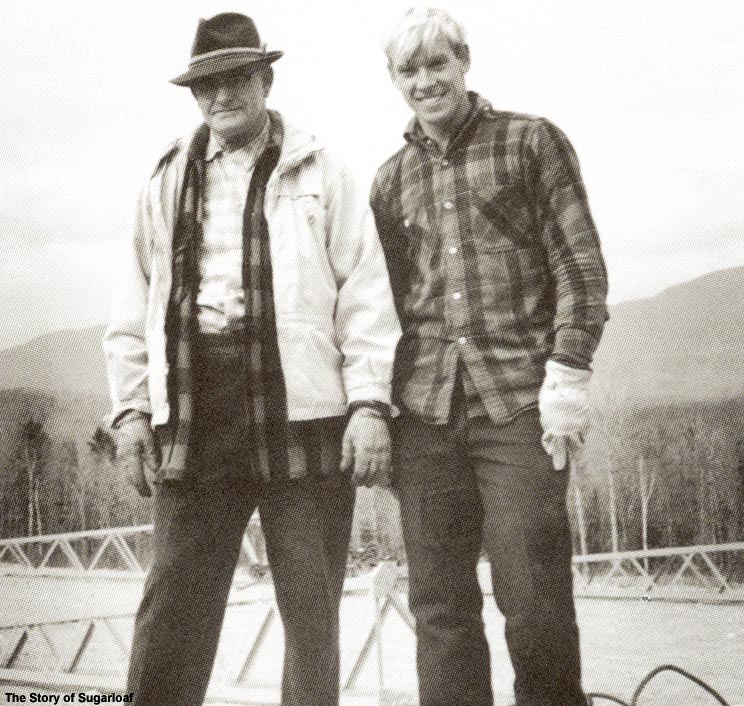 Amos Winter and John Christie in 1965


Correction: An earlier version of the story reported Mr. Christie was hiking in Camden Hills. Mr. Christie died of natural causes while working in the park.



Related Stories on NewEnglandSkiIndustry.com


More Information


comments powered by