REPORT: Peak Resorts Financial Concerns Prompting Layoffs, Construction Delays
Mount Snow West Lake project may not be completed in 2016.
Sunday, April 10, 2016, NewEnglandSkiIndustry.com
---
Feeling the pressure of a devastating winter and high debt load, Peak Resorts is in the midst of making major cuts at some of its northeastern properties.

Wildcat Cuts
According to an industry source, multiple full time, year round Wildcat employees in operations and marketing have been let go. In addition, the Attitash and Wildcat Director of Marketing's thirteen year tenure at the ski areas recently came to an end.

Wildcat has subsequently suspended Monday-Friday operations, a half of a month earlier than in 2015. If Wildcat reopens on April 16, it will be the last open New Hampshire ski area, as well as the only Peak Resorts area operating.

Mount Snow West Lake Reservoir
Meanwhile, at Peak Resorts flagship Mount Snow, the previously announced West Lake snowmaking project is in jeopardy. According to a source at the ski area, the project has a "50/50" chance of being ready for the 2016-17 season.

The formal groundbreaking for the 120 million gallon snowmaking reservoir was held in May of 2015. When Peak Resorts announced the $66 million West Lake and Carinthia projects were fully funded in August of 2015, the company expecting U.S. Citizenship and Immigration Services I-526 Petition approval by the end of 2015. The company was planning to complete the project with $30 million in EB-5 money, however those phase one funds are still awaiting I-526 approval. According to its most recent SEC 10-Q filing, $52 million in EB-5 funding is being held in escrow.


Peak Resorts Financials
With the large sum frozen in escrow, the recent $36.8 million Hunter Mountain acquisition, and the devastating Northeast winter, Peak Resorts saw its free cash balance drop to $11.4 million in January, down 45% from the previous winter. Long term debt has increased by 20% to $118 million, the vast majority of which has an annual interest rate of over 10%. Peak Resorts' stock closed at $3.24 on Friday, down 64% since its initial public offering 17 months ago.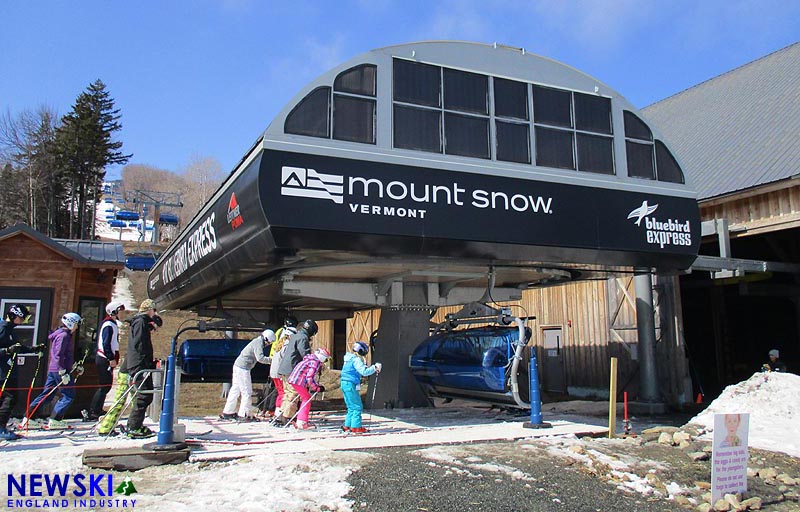 Mount Snow's Bluebird Express, March 27, 2016



Related Stories on NewEnglandSkiIndustry.com


More Information


comments powered by