Snowmaking In Progress at Killington, Sunday River, and Wildcat
Killington and Sunday River to open soon.
Saturday, October 17, 2015, NewEnglandSkiIndustry.com
---
With cold temperatures arriving in New England Saturday and natural snow falling in the higher elevations, at least three New England ski areas have started snowmaking.

Killington has fired up guns in its North Ridge area with plans to open for season pass holders Sunday afternoon, its fourth October debut in the past five years. Killington opened on November 3rd last season.

Sunday River has fired up guns on its T2 and Sunday Punch trails with plans to open to the public on Monday. The projected opening would be Sunday River's earliest since October 14, 2009. The area opened on November 3 last season.

Wildcat has fired up guns on Lynx, but has not yet announced an opening day. The New Hampshire area was the first in New England to open top to bottom in 2014-15, when it opened on November 9.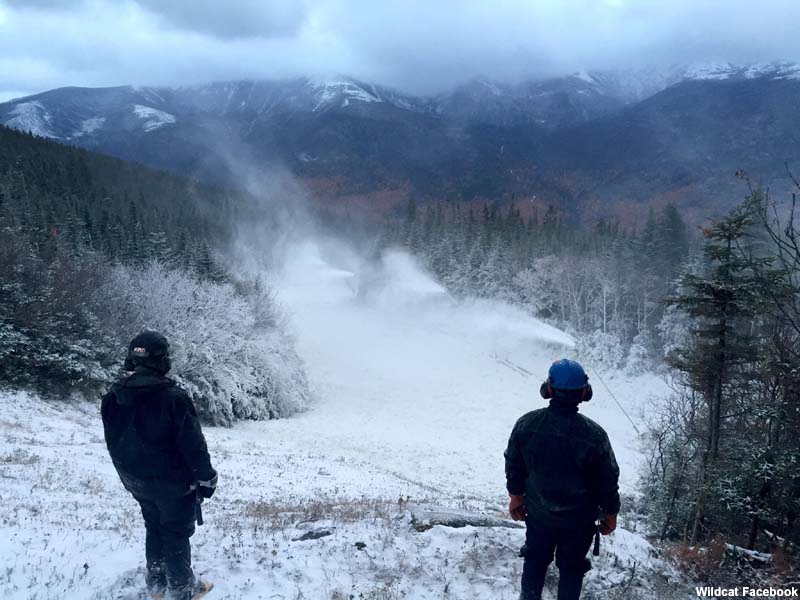 Wildcat Snowmaking, October 17, 2015



Related Stories on NewEnglandSkiIndustry.com


More Information


comments powered by