Sunday River Postpones Spruce Peak Lift Installation
Spruce Peak will not be lift served this winter.
Thursday, September 22, 2016, NewEnglandSkiIndustry.com
---
In an update posted today, Sunday River announced it will not be installing a chairlift on Spruce Peak this year. As reported on NewEnglandSkiIndustry.com News on Sunday, construction had yet to begin and the collapsed lift remained in place.

According to Sunday River, "[a]fter a hard look at possible construction timelines based on where we sit today, we must delay construction until after this winter." Removal of the damaged lift will take place prior to the terrain opening this winter.

Snowmaking and grooming is expected take place on Spruce Peak this winter and skiers will be invited to hike up to the top of the peak.

On July 10 the Spruce Peak top terminal footing detached from the ledge below it, resulting in a catastrophic failure. Further testing suggested the Locke Mountain lift could have a similar issue.

As a result, on August 18 Sunday River announced it would be replacing the Spruce Peak lift, as well as the top terminal of the Locke Mountain lift.

According to the September 22 update, construction of the $2.1 million replacement chairlift is expected to be completed in time for the 2017-18 season, while the replacement of the Locke Mountain Triple top terminal is slated to be completed by Thanksgiving.



Spruce Peak Triple, September 16, 2016



Spruce Peak Triple, September 16, 2016



Spruce Peak Triple, September 16, 2016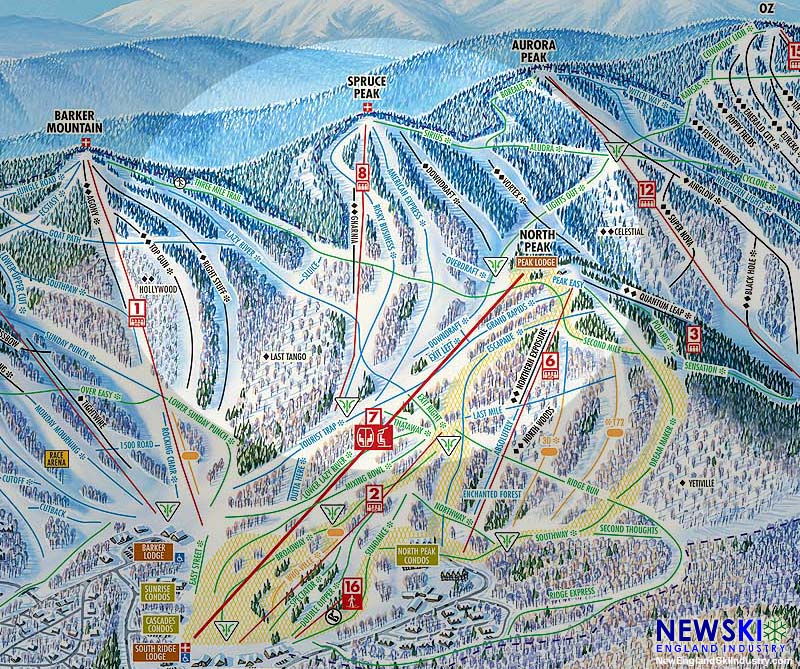 Spruce Peak



Related Stories on NewEnglandSkiIndustry.com


More Information


comments powered by