Sunday River to Install New Triple Chairlift on Spruce Peak
The new lift replaces the lift that collapsed last month.
Thursday, August 18, 2016, NewEnglandSkiIndustry.com
---
Sunday River announced today that it will be installing a new triple chairlift on Spruce Peak, replacing the lift that collapsed last month. In addition, Sunday River will be replacing the top terminal of similar lift this summer.

While the construction timeline is not yet known, the new lift will be a $2.1 million Doppelmayr triple with a loading carpet, reportedly cutting ride time from 12 to 10 minutes. It is not known if any components from the original Spruce Peak Triple will be reused. Sunday River will make snow on Spruce Peak, but it is not known if the new lift will be completed this winter. Significant portions of Spruce Peak terrain can be accessed from adjacent lifts and crossover trails.

The Locke Mountain Triple will receive a new top terminal this summer. The 4,768 feet by 1,394 vertical feet Borvig was installed new at Sunday River in 1984.

The Spruce Peak Triple top terminal footing detached from the ground on July 10, when grout reportedly failed. The terminal footing was pinned into ledge, a common practice due to New England geology. The top terminal, towers, and chairs were heavily damaged.

The Spruce Peak Triple was installed at Sunday River in 1986, when Les Otten was rapidly expanding the ski area. The 4,205 foot long by 1,205 vertical foot Borvig is the only lift that reaches the top of the Spruce Peak complex. A loading carpet was installed in 2014, allowing the lift to operate at slightly faster speeds.

The new Spruce Peak lift is Doppelmayr's first new triple installation since the $1.7 million Worth Mountain lift at Middlebury in 2009. The installation is only the second new chairlift announced in New England this year, following the Leitner-Poma quad at Suicide Six.

The Spruce Peak incident is the latest in a series of failures of aging Borvig chairlifts. Suicide Six in Vermont is replacing its Borvig double after the lift was shuttered in consecutive seasons due to issues discovered in special inspections, the most recent one prompted by a cross arm failure at Timberline Resort in West Virginia. Sugarloaf replaced its King Pine base terminal in 2015 after the quad's rollback mechanism failed, resulting in 7 injuries. In December of 2010, multiple people were injured at Sugarloaf when the Spillway East Double deroped. The Highlands in New Hampshire will be reinforcing its Borvig triple top footing this month.

Borvig manufactured fixed grip lifts from the the 1960s through the early 1990s. Over two dozen lifts with Borvig components remain in operation in five New England states.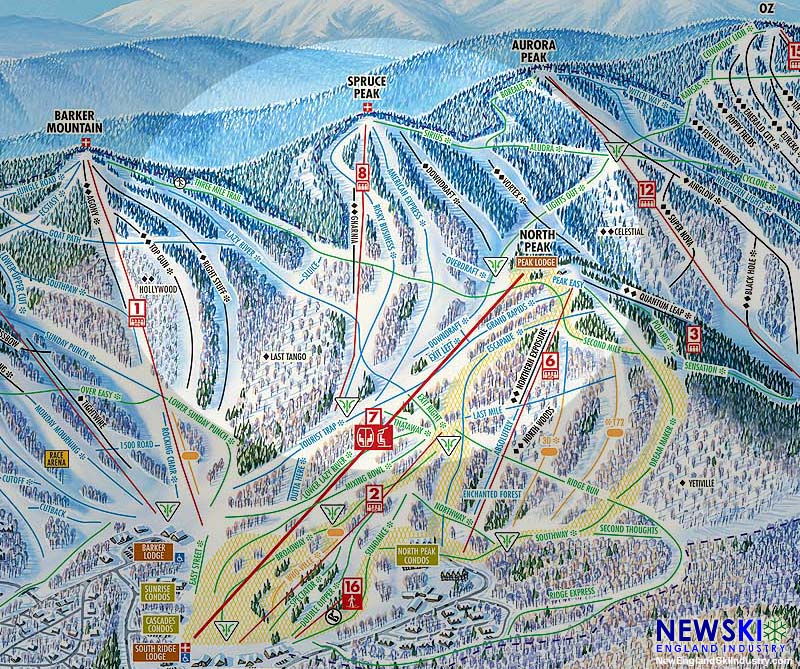 Spruce Peak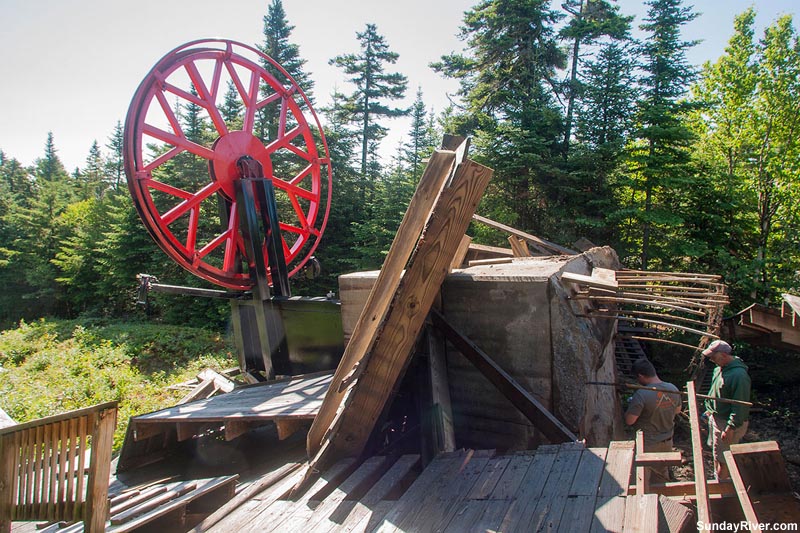 Spruce Peak top terminal, July 2016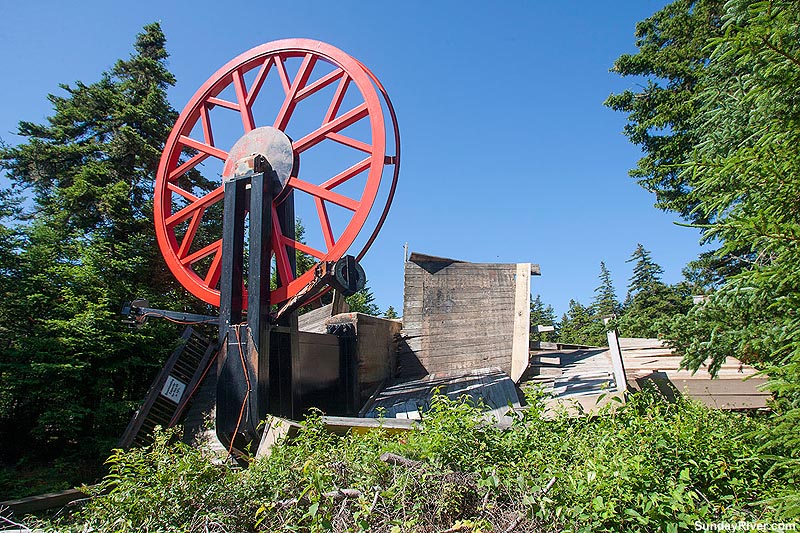 Spruce Peak top terminal, July 2016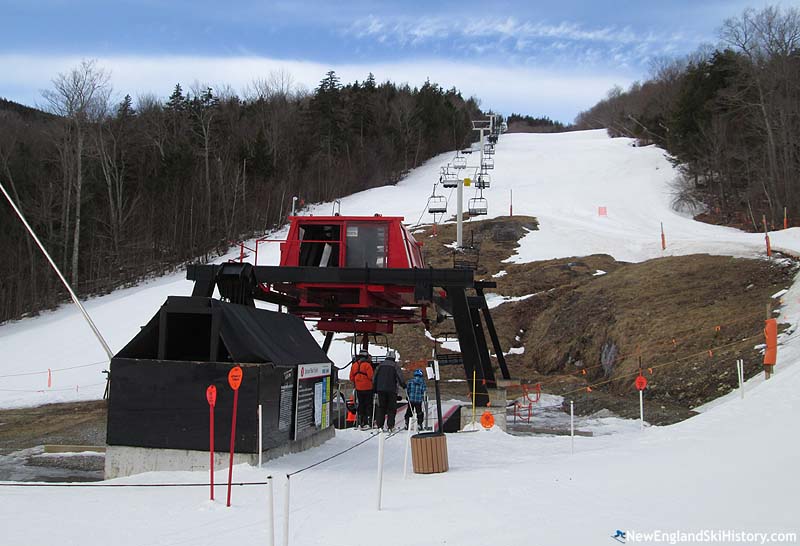 Spruce Peak base terminal, March 2016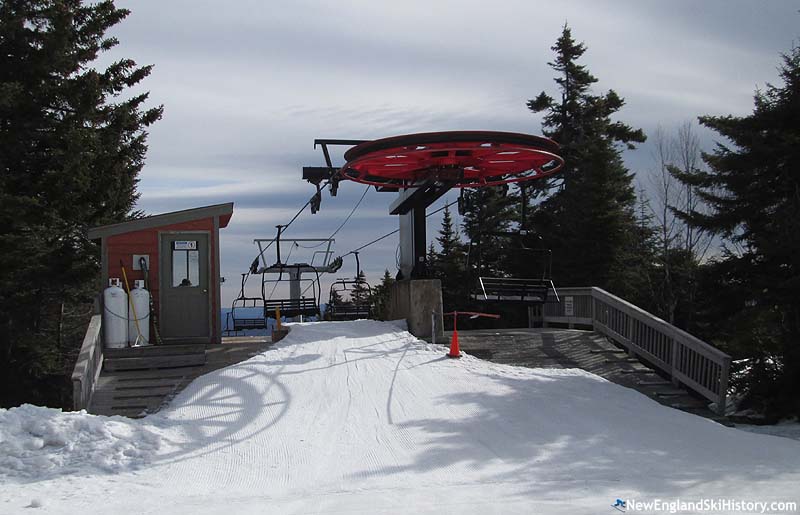 Spruce Peak top terminal, March 2016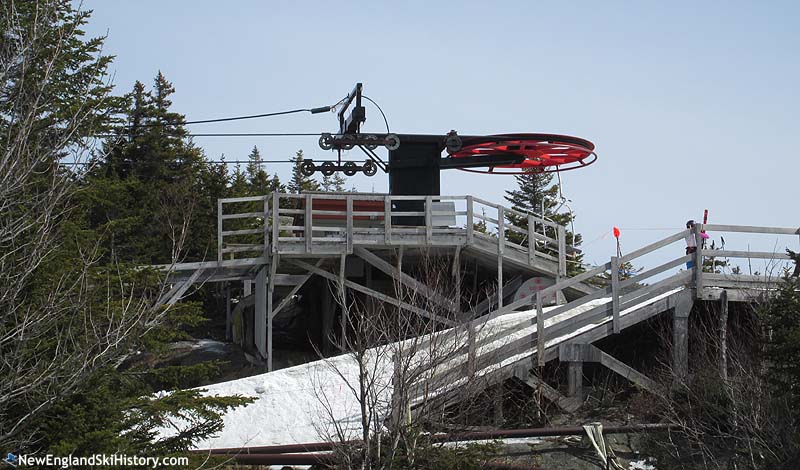 Locke Mountain top terminal, March 2016



Related Stories on NewEnglandSkiIndustry.com


More Information


comments powered by