Berkshire East Terrain Expansion Moving Forward
At least one trail on the back side of the mountain expected to debut next season.
Thursday, January 14, 2016, NewEnglandSkiIndustry.com
---
Plans to dramatically increase Berkshire East's skiable terrain are moving forward. According to a Worcester Telegram article, at least one new trail should be ready for the 2016-17 season.

As reported on NewEnglandSkiIndustry.com in 2014, Berkshire East acquired 140 acres on the northern shoulder of Mt. Institute in March of that year. Berkshire East received unanimous approval on December 18, 2014 from the Charlemont Planning Board to construct new trails and install a lift. A subsequent hearing was held this month to determine if the plans were consistent with state wetlands regulations.

While trail clearing was initially expected to commence in 2015, the project was postponed in favor of constructing a large downhill mountain bike park, which opened last summer.

General Manager Jon Schaefer told the Telegram that, "Phase 1 will include a 2.5-mile beginner trail that wraps on the northeast side of the wind turbine, and continue around to the existing base area by way of a bridge under the Thunderbolt mountain coaster."

Schaefer described the terrain as, "rolling intermediate, with beautiful natural features such as cliffs, steep glades with large trees and natural half pipes that we will leave in place to allow for some incredibly interesting skiing and riding."

If constructed, the new trail complex is expected to be served by the refurbished and extended Summit Triple, a 1987 Poma chairlift that was placed in storage when it was replaced by a new SkyTrac quad in 2014. The new trails would descend from near the Mohawk ski trail to an area near South River Road, a vertical drop comparable to the main mountain.

The terrain expansion is the latest in a series of major investments made by the Schaefer family since fully acquiring the ski area in 2007. Berkshire East added a snow tubing area in 2007, a zip line operation in 2009, a wind turbine in 2011, a solar farm in 2012 and summit snowmaking pond in 2012, a lodge addition and pub in early 2014, a mountain coaster, summit quad chairlift, and the Warfield House Inn in late 2014, and the Thunder Mountain Bike Park in 2015.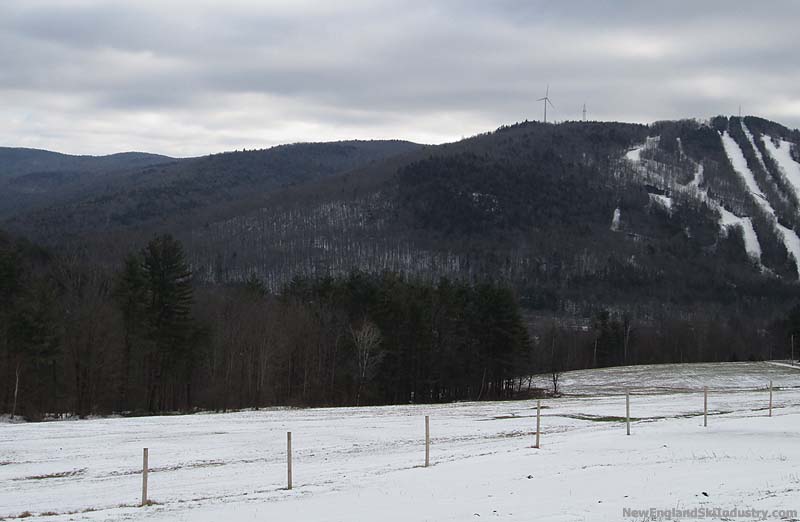 The North Face of Berkshire East as seen from the Warfield House in December 2014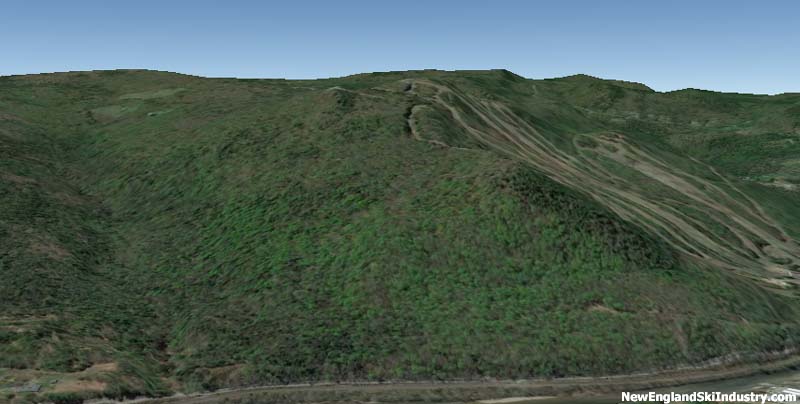 A May 2014 Google Earth rendering of the North Face of Berkshire East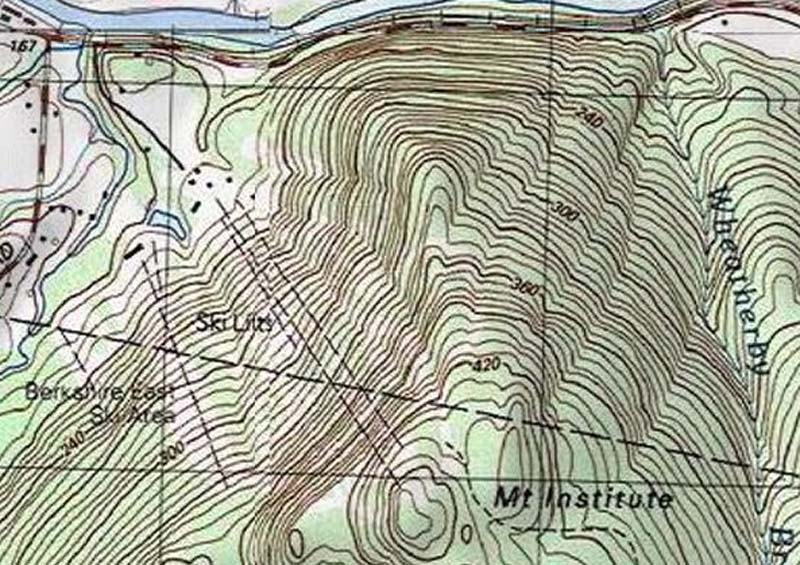 The USGS topographic map of Berkshire East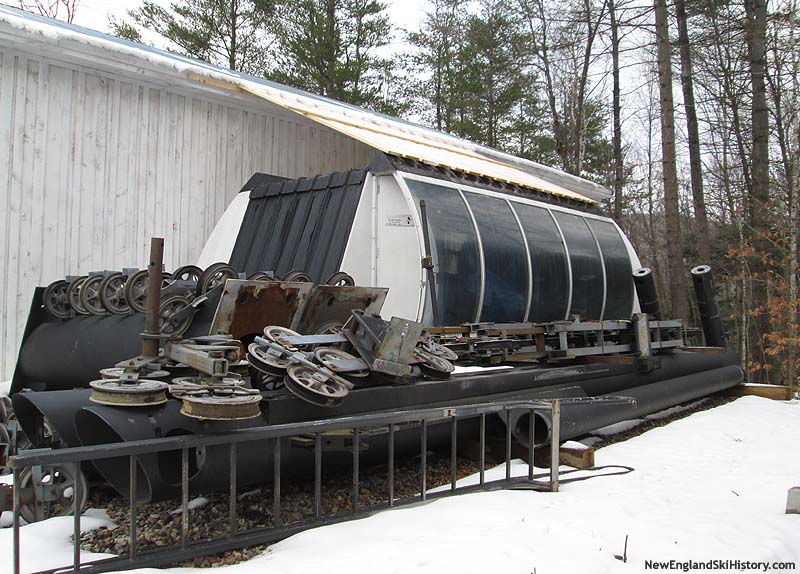 The former Summit Triple in storage in December 2014


Berkshire East about to expand - Worcester Telegram

Related Stories on NewEnglandSkiIndustry.com
Work Continues on Berkshire East High Speed Quad - November 19, 2023
Mid-November 2023 Lift Construction Roundup - November 11, 2023
Mid-October 2023 Lift Construction Roundup - October 15, 2023
Paul Putnam Passes Away - September 11, 2023
Mid-June 2023 Lift Construction Roundup - June 11, 2023
Gerry Seibert Passes Away - May 31, 2023
Early May 2023 Lift Construction Roundup - May 7, 2023
Berkshire East to Install High Speed Detachable Chairlift - February 20, 2023
Berkshire East Wind Turbine Blade Snaps - February 18, 2022
Berkshire East and Catamount Announce Major 2021 Expansion - March 10, 2021
More Information
comments powered by