REPORT: Magic Mountain Struggling to Open
Snowmaking and lifts are facing issues.
Tuesday, December 29, 2015, NewEnglandSkiIndustry.com
---
In a recent Facebook post, Magic Mountain announced that, due to a Central Vermont Public Service transformer issue on Sunday night, it will not start snowmaking until January 1. Magic has stated that the transformer was replaced yesterday.

In addition, according to the Vermont Passenger Tramway Division, neither chairlift has been inspected for the 2015-16 season. The Red double chair was the only operational chairlift at Magic last season, as the Black triple chair was unable to pass inspection.

With the snowmaking delays, the area may not have adequate snowpack before the second weekend in January. Since 2008, Magic's opening days have ranged from December 18 to December 26.

Background
Magic Mountain was almost sold in September 2015, however the deal fell through.

Current ownership assumed operational control of the troubled ski area in 2014. A December 2014 web posting revealed the group was facing funding issues due to debt payments.

Located in Londonderry, Vermont, Magic Mountain was originally opened in 1960-61 by Hans Thorner. In recent decades, the area has been plagued by financial problems, including a 6 year closure during the 1990s. Magic currently advertises a 1,700 foot vertical drop serviced by two chairlifts.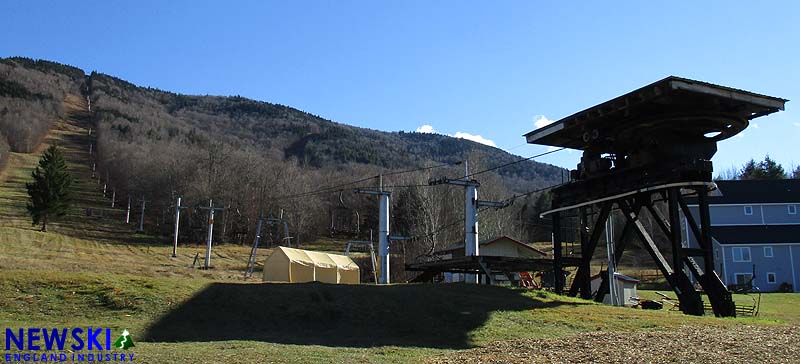 The Black Chair in November 2015



Related Stories on NewEnglandSkiIndustry.com


More Information


comments powered by