Work Continues at Waterville Valley and Tenney Mountain
Green Peak surveying underway, while Tenney reclamation projects continue.
Monday, July 6, 2015, NewEnglandSkiIndustry.com
---
After a busy spring, work continues this summer at both Waterville Valley and Tenney Mountain ski areas.

At Waterville Valley, a survey cut now extends to the summit of Green Peak. Stakes are now being driven for the lift survey. While the lift is not expected to be installed this summer, it is rumored that a new trail could be opened on the lower portion of Green Peak.

The approved Green Peak expansion includes 8 trails serviced by a 1,011 vertical foot triple or quad chairlift.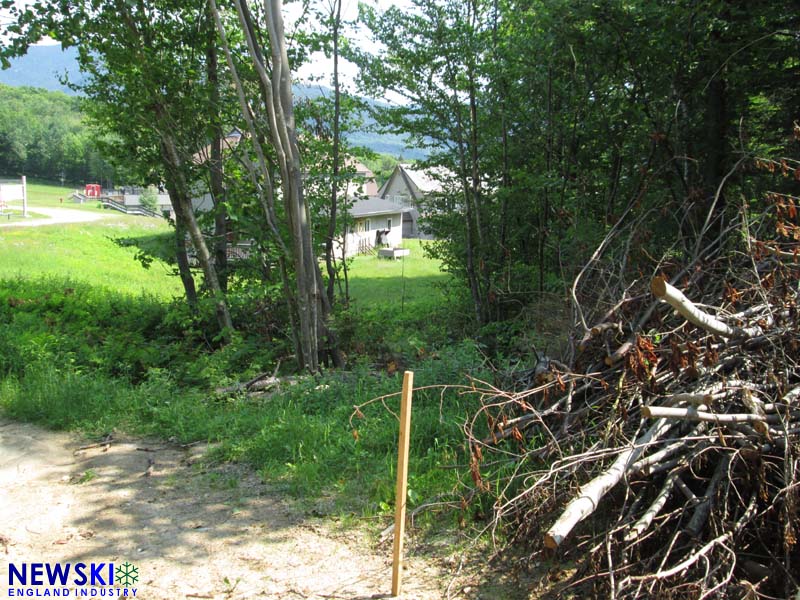 Green Peak lift surveying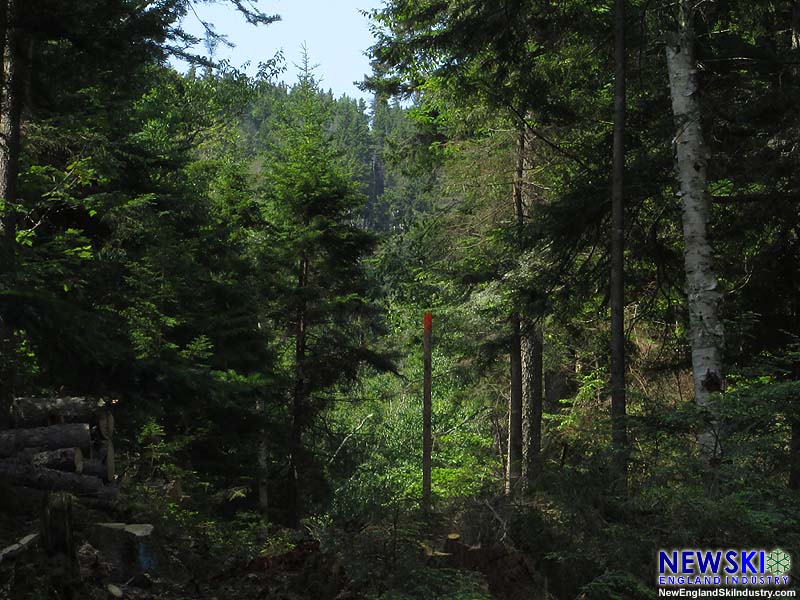 Green Peak lift surveying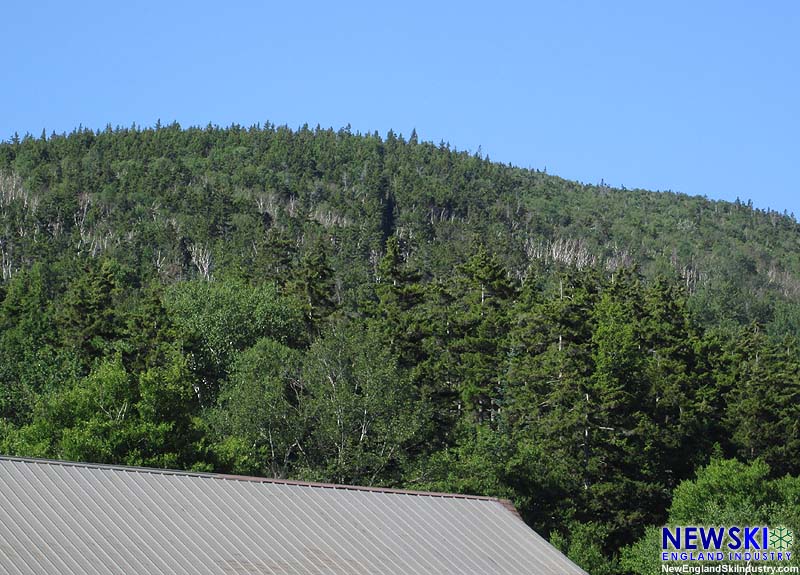 Green Peak lift line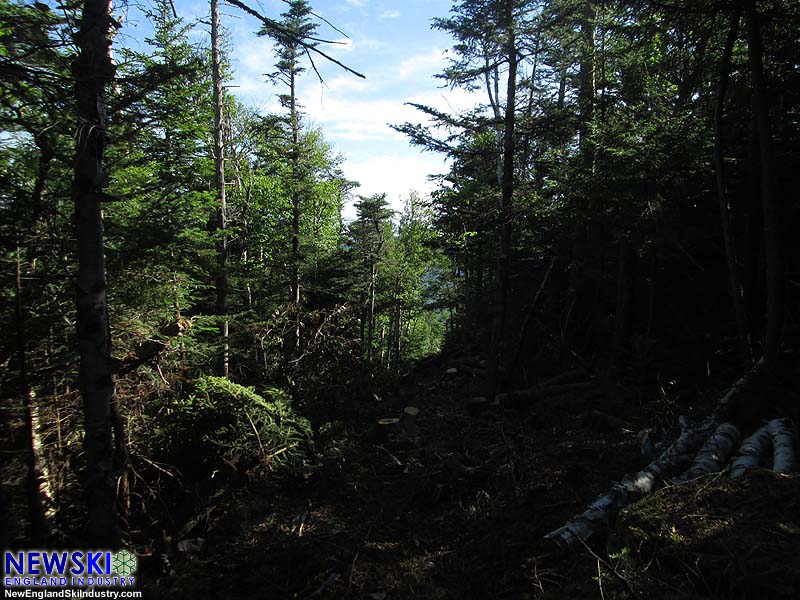 The top of the Green Peak lift line



Sunnyside from the top of Green Peak

Meanwhile, work continues down the road at Tenney Mountain, where new ownership is preparing for a 2015-16 reopening.

Both chairlifts are operational, recently having haul ropes inspected. Additional work will be needed before passing a full state inspection. Mowing has been conducted around the base terminals of the chairlifts, as well as the top terminal of the Pomalift.

Leaking roofing has been removed from the base lodge, now temporarily covered by tarps. The rotten stairway leading to the lodge has been removed. Plans call for new kitchen and bathroom facilities to be installed.

Scoping continues on the snowmaking system, as piping infrastructure is inspected and the pond drained. A multi-million dollar snowmaking system, including new pumps and snowguns, could be installed.

Located in Plymouth, New Hampshire Tenney Mountain first opened with lift service in December, 1960. After a bumpy operating history, the area most recently folded in 2010.

TMDG was formed in October 2014 and acquired the defunct ski area in November 2014, as reported on NewEnglandSkiIndustry.com. Led by Michael Bouchard, the new ownership plans to reopen Tenney for skiing in 2015-16 with a 6 to 8 year plan of significant expansion of skiing and non-skiing activities to follow.



Tenney Mountain base area, July 4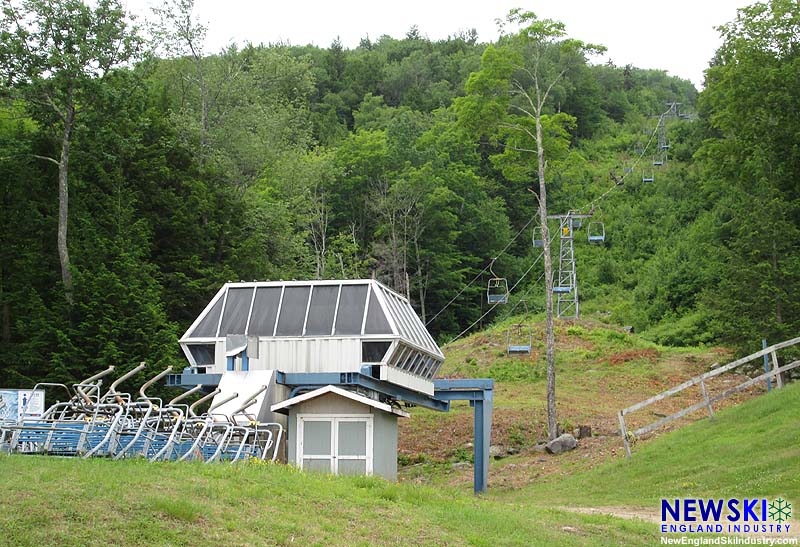 Hornet Chairlift, July 4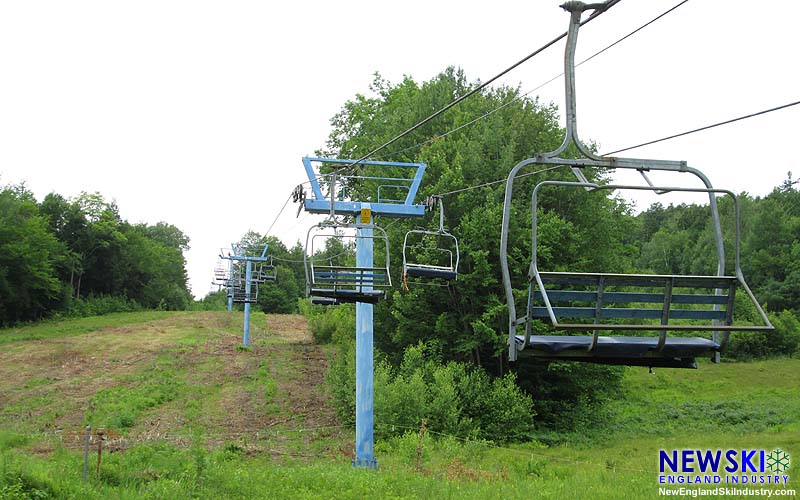 Eclipse Chairlift, July 4



Related Stories on NewEnglandSkiIndustry.com


More Information


comments powered by