Effort Underway to Reopen Dutch Hill as Backcountry Area
Defunct Southern Vermont ski area became part of the Green Mountain National Forest after closing.
Sunday, April 26, 2015, NewEnglandSkiIndustry.com
---
Southern Vermont backcountry skiers are working to bring the long-defunct Dutch Hill ski area back to life as part of the Green Mountain National Forest South of Route 9 Integrated Resource Project. The large Forest Service project is currently in the analysis stage.

Located just north of the Massachusetts border in Heartwellville, Dutch Hill closed in 1985 after four decades of operation. The T-Bar-served ski area was noted for its unique, steep trails. The lifts and ski area buildings are no longer standing.

Dutch Hill was included as part of the South of Route 9 project due to ATV related erosion damage. The initial proposal for the ski area is:
Close these roads/trails using an earthen berm or boulders, at the top and bottom of NFS ownership. Work with the Town of Readsboro on soil restoration on the Legal Town Trail under their jurisdiction. Install water bars and drainage ditches to reduce erosion; use large woody debris across ski area work roads and trails to reduce erosion and discourage ATV use; seed and mulch as needed. Remove some old pieces of equipment. Work would be done in conjunction with vegetation
management projects.

The group involved with maintaining the nearby defunct Hogback ski area recently posted a link to a survey to gauge interest in reclaiming some of the Dutch Hill trails, as well as forming a similar group. In a related Facebook post, the Hogback group claims the Forest Service was on site on April 21 to analyze the Dutch Hill ski proposal.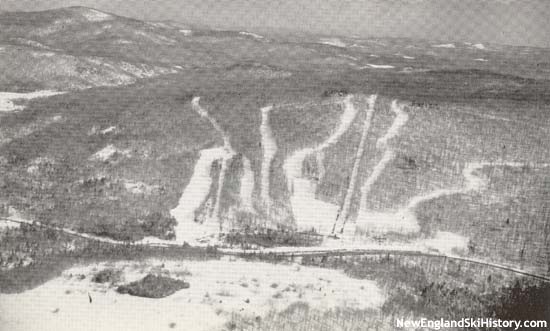 Dutch Hill circa the 1960s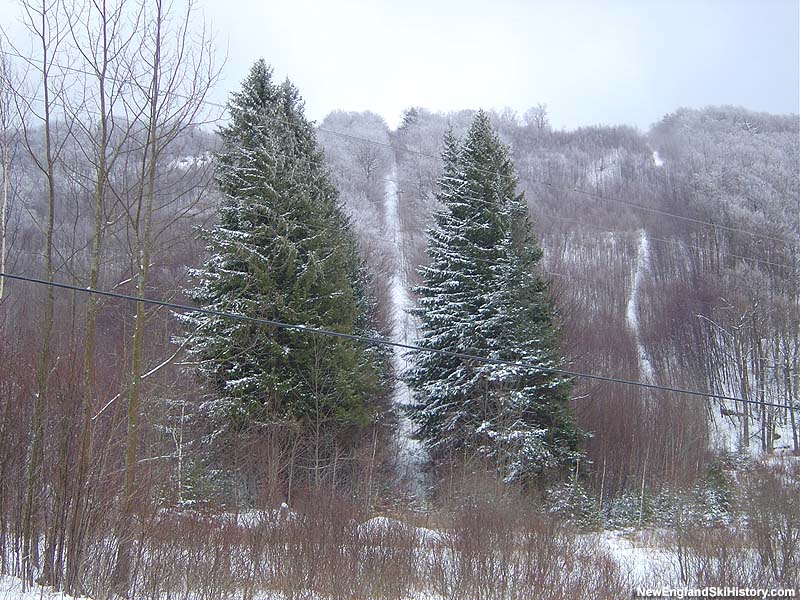 Dutch Hill in 2005


South of Route 9 Integrated Resource Project - Green Mountain National Forest

Related Stories on NewEnglandSkiIndustry.com
Trail Clearing Set to Begin at Dutch Hill Ski Area - September 27, 2017
Dutch Hill Backcountry Ski Area Development Moving Forward - April 16, 2017
Dutch Hill to Reopen as Backcountry Ski Area - October 27, 2016
Iconic Hogback Ski Area Sign Stolen - December 15, 2014
More Information
comments powered by