Sugarbush Announces Valley House Chairlift Replacement
Installation had previously been delayed due to infrastructure projects around mountain.
Saturday, March 28, 2015, NewEnglandSkiIndustry.com
---
In a press release obtained by VTDigger, Sugarbush has announced it will be replacing the Valley House double chairlift with a new fixed grip quad in 2015. Sugarbush originally presented the replacement to the United States Forest Service as a 2014 project and received approval on March 3, 2014, but delayed the project due to pressing lift issues elsewhere on the mountain.

According to the release, the new Valley House will be a Doppelmayr fixed grip quad with a loading carpet. The new lift will reportedly start and end lower on the mountain and is expected to cut ride time to 8 minutes to help relieve congestion on the Super Bravo Quad.

Construction on the $3 million project is expected to begin on April 6.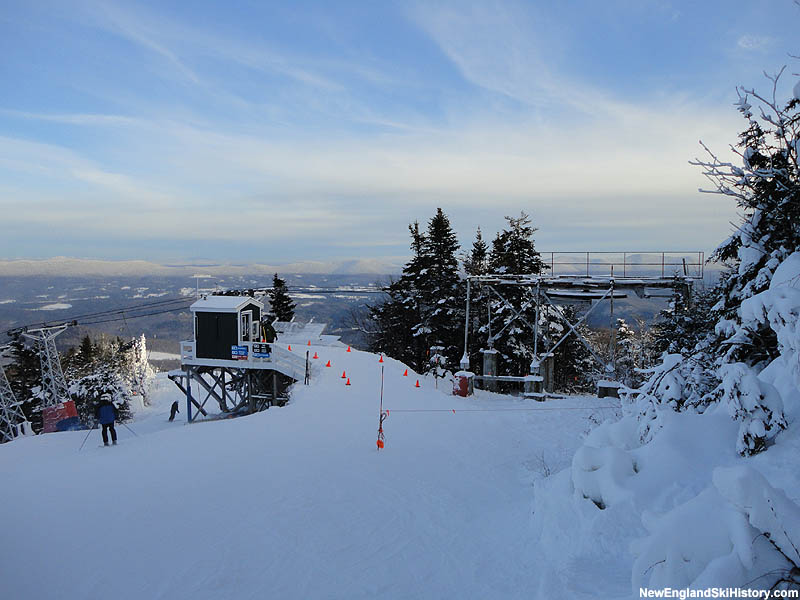 Sugarbush to Replace Valley House Lift with New Quad - VTDigger

Related Stories on NewEnglandSkiIndustry.com
Sugarbush Sets New England Record with $170 Lift Ticket - October 16, 2021
Base Facility Projects Continue as Season Approaches - October 11, 2021
Win Smith Retires from Sugarbush - August 14, 2020
Signs of Uncertainty for the 2020-21 Ski Season - August 2, 2020
Lift Construction Progressing in Maine and Vermont - July 1, 2020
2020 Lift Construction Season Could Be Worst in History - May 9, 2020
Sugarbush Mt. Ellen Base Lodge Expansion Proposed - February 14, 2020
Alterra Completes Acquisition of Sugarbush - January 15, 2020
Alterra to Acquire Sugarbush - November 13, 2019
New Racing T-Bar Proposed at Sugarbush - September 6, 2019
More Information
comments powered by