Berkshire East Planning New Trail Complex
North face construction could begin in 2015.
Thursday, December 25, 2014, NewEnglandSkiIndustry.com
---
Trails could be cut on Berkshire East's north face in 2015, according to a December 24, 2014 Worcester Telegram article. The expansion is reportedly up for permitting.

As reported on NewEnglandSkiIndustry.com earlier in the year, Berkshire East acquired 140 acres on the northern shoulder of Mt. Institute in March of 2014.

According to Charlemont Planning Board minutes, Berkshire East discussed plans for a new lift and trails at the December 4, 2014 meeting. A new maintenance building was also discussed.

If constructed, the new trail complex would likely be serviced by the refurbished Summit Triple, a 1987 Poma chairlift that was placed in storage when it was replaced by a new SkyTrac quad in 2014. The new trails would reportedly descend from near the Mohawk ski trail to an area near South River Road, a vertical drop comparable to the main mountain.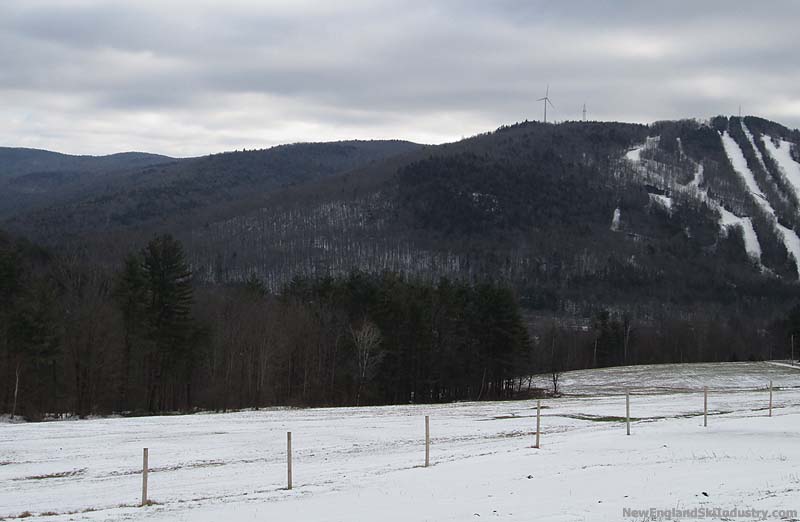 The North Face of Berkshire East as seen from the Warfield House in December 2014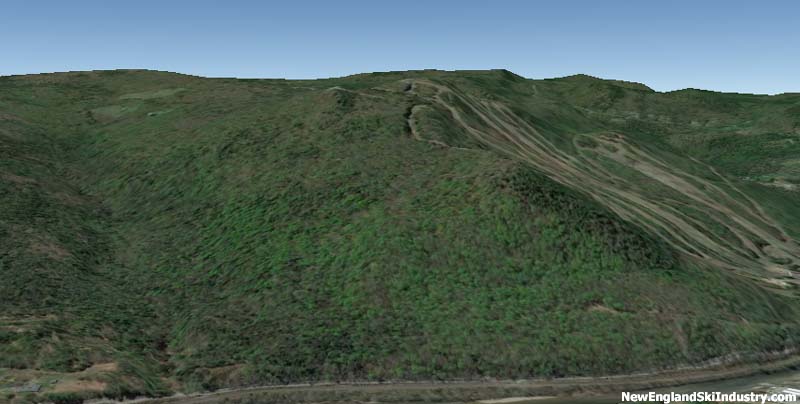 A May 2014 Google Earth rendering of the North Face of Berkshire East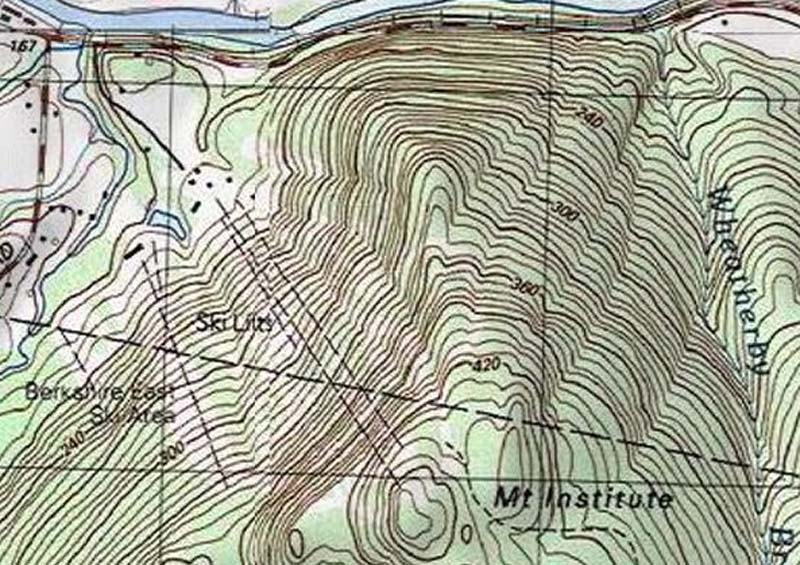 The USGS topographic map of Berkshire East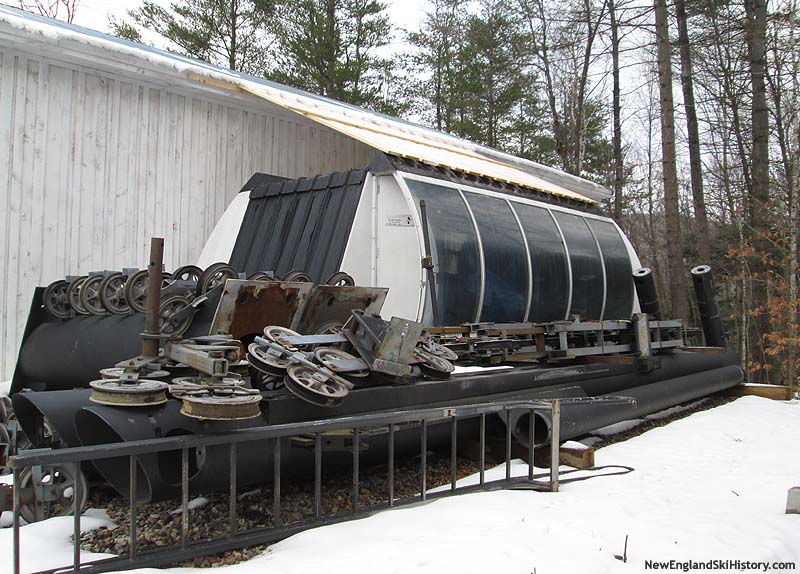 The former Summit Triple in storage in December 2014


Berkshire East quietly improving its operation - Worcester Telegram

Related Stories on NewEnglandSkiIndustry.com
Work Continues on Berkshire East High Speed Quad - November 19, 2023
Mid-November 2023 Lift Construction Roundup - November 11, 2023
Mid-October 2023 Lift Construction Roundup - October 15, 2023
Paul Putnam Passes Away - September 11, 2023
Mid-June 2023 Lift Construction Roundup - June 11, 2023
Gerry Seibert Passes Away - May 31, 2023
Early May 2023 Lift Construction Roundup - May 7, 2023
Berkshire East to Install High Speed Detachable Chairlift - February 20, 2023
Berkshire East Wind Turbine Blade Snaps - February 18, 2022
Berkshire East and Catamount Announce Major 2021 Expansion - March 10, 2021
More Information
comments powered by