2020 Lift Construction Season Weakest in Modern History
Only three lifts were installed across New England for the 2020-21 season.
Tuesday, March 23, 2021, NewEnglandSkiIndustry.com
---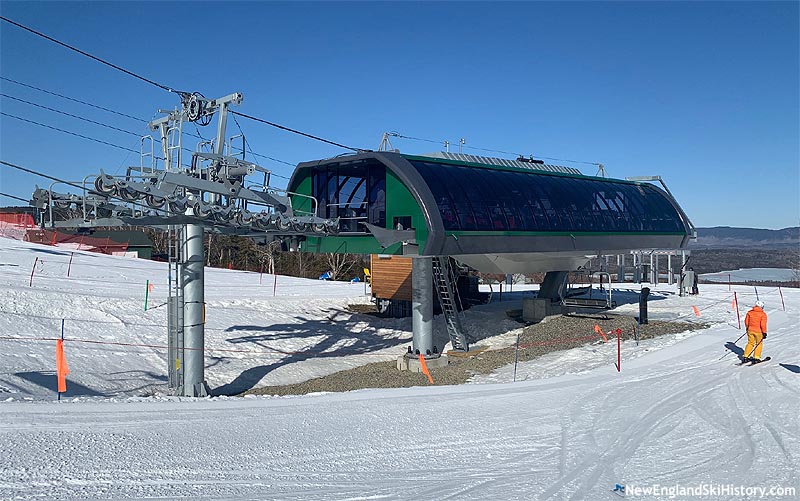 Slowed by COVID restrictions, only three aerial lifts were completed for the 2020-21 season, tying it with 2013 and 2007 as the weakest construction season in modern history. One lift, the Black Line Quad at Magic, remains under construction with a debut date now scheduled for the 2021-22 season.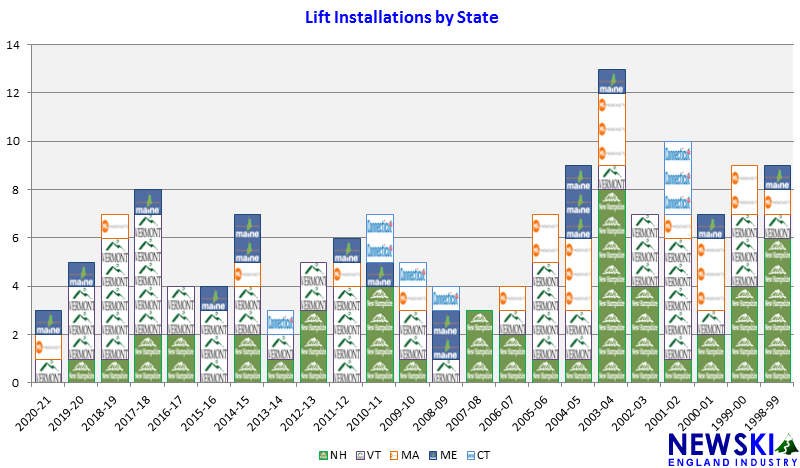 New lifts were evenly distributed in three states.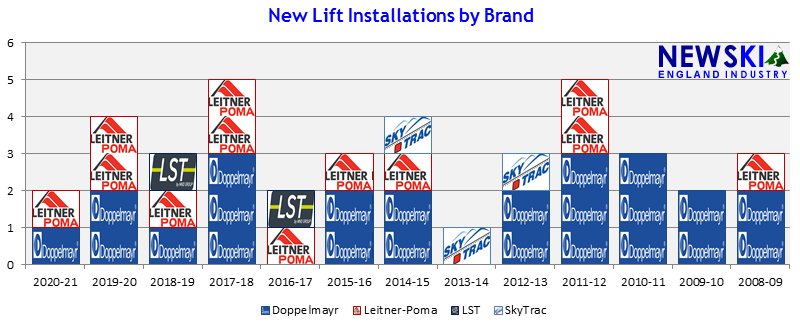 Though Doppelmayr had been the dominant installer of new lifts in New England over the past decade, 2020-21 once again saw an even split with Leitner-Poma (though Leitner Poma's project was a T-Bar).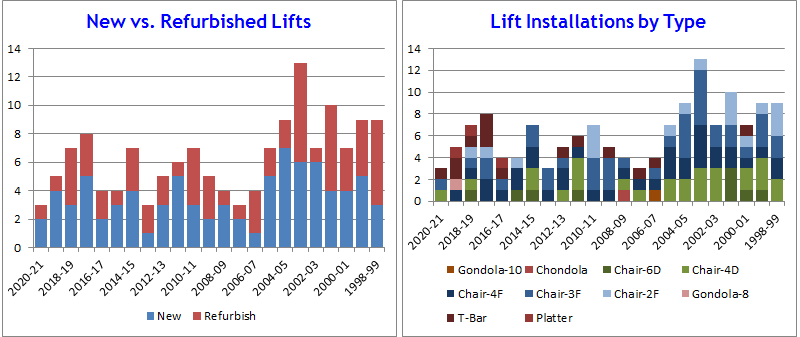 Proposed 2021-22 Lift Installations
Berkshire East - North Face
Catamount - Glades
Catamount - Unnamed
Loon - Detachable Eight Place (New Doppelmayr)
Magic - Black Line Quad (Refurbished Poma)
Okemo - Detachable Six Pack (New Leitner Poma)
Okemo - Detachable Quad (Refurbished Poma)
Saddleback - Cupsuptic T-Bar
Sunday River - Merrill Hill Triple (Doppelmayr)



Related Stories on NewEnglandSkiIndustry.com


More Information


comments powered by