Cash Strapped Peak Resorts May Be Forced to Discontinue Dividends
Ski area operator is facing mounting debt and EB-5 issues.
Sunday, May 8, 2016, NewEnglandSkiIndustry.com
---
Facing mounting debt, EB-5 delays, and a bad winter, Peak Resorts is scrambling to make ends meet.

EPR Properties Loan Inquiry
In its Q1 earnings call on April 28, EPR Properties announced "we were approached by Peak to consider a secured term loan."

EPR Properties has provided nearly $115 million in long term debt Peak Resorts, and has a first right of refusal on future financing. The vast majority of the debt carries an interest rate in excess of 10%.

According to EPR, "We indicated that any loan request considered by EPR will be a maximum of $10 million and also require a suspension of all dividends to common shareholders of Peak until the full repayment of the loan among other conditions."

Peak Resorts' most recent quarterly dividend of $0.1375 per share was issued on February 24, at a total cost of $1.9 million. The company's stock (NASDAQ: SKIS) is currently trading at $3.15 per share, a sharp drop from its $9 per share initial public offering 18 months ago.

EPR also disclosed that "Peak has fully funded their off season reserve to EPR" pursuant to its lease terms.

Previously Reported Financial Issues
As first reported on NewEnglandSkiIndustry.com News on April 10, financial issues resulted in Peak Resorts recently letting go long time full time, year round employees at multiple ski areas. In addition, furloughs have been instituted. The publicly traded ski corporation's portfolio includes Attitash, Crotched, Mount Snow, and Wildcat.

Meanwhile, the West Lake snowmaking project is in jeopardy due to EB-5 delays. Mount Snow broke ground on the project in May 2015, reportedly fronting $12 million with the expectation that at least $30 million of EB-5 immigrant investor funds would be released from escrow last year. With the Jay Peak-Q Burke alleged EB-5 Ponzi scheme grabbing national headlines, it is not known when Mount Snow's $52 million of EB-5 funds will be released from escrow.

Mount Snow has been reportedly using Senator Patrick Leahy's office to put pressure on the EB-5 situation. Senator Leahy has come under fire in recent weeks due to his involvement with the Jay Peak-Q Burke situation, including joining Jay Peak officials on fundraising junkets, lobbying for Jay Peak, and accepting $10,800 in contribution from Jay Peak management. After championing the EB-5 program and subsequent extensions, Senator Leahy is now calling for reform or the termination of the EB-5 program.

While some logging and snowmaking pipe welding activities have taken place at Mount Snow this spring, the West Lake snowmaking project cannot be completed until the EB-5 situation is remedied.

Meanwhile, after purchasing Hunter Mountain for $36.8 million and the poor 2015-16 season, Peak Resorts' free cash account was nearly halved year to year by the end of January.

When speaking about the Mount Snow EB-5 situation, Mount Snow President Dick Deutsch stated, "I'm very concerned. I'd be foolish not to be concerned."

Fiscal Year End
Peak Resorts fiscal year ended on April 30, coinciding with the early discount deadline on its Peak Pass offering. Fiscal year results are expected to be announced in July.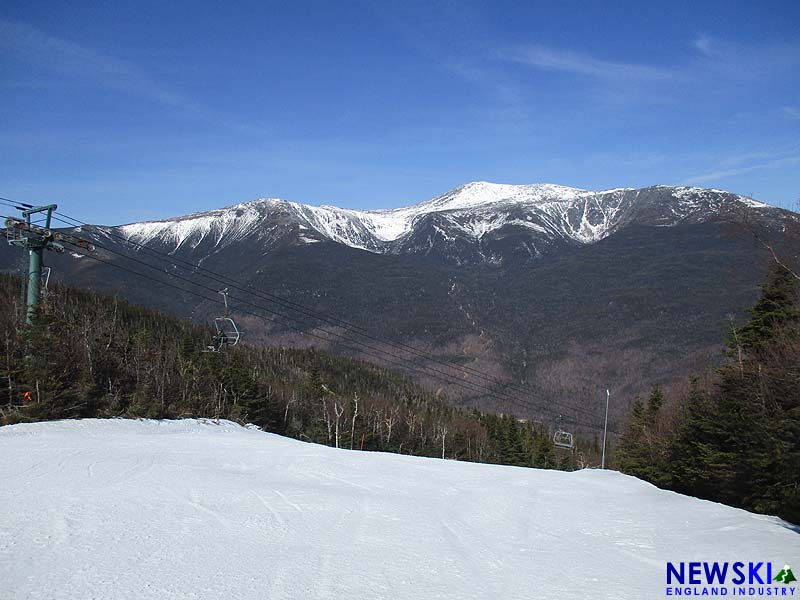 Wildcat, April 16, 2016



Related Stories on NewEnglandSkiIndustry.com


More Information


comments powered by