Iconic Ski Valley Water Tank Scheduled for Removal
The water tank stands atop two former Rhode Island ski areas.
Monday, March 21, 2016, NewEnglandSkiIndustry.com
---
The Town of Cumberland, Rhode Island will soon be dismantling the iconic Ski Valley water tank.

The tank, adorned with the words 'Ski Valley,' was constructed atop Diamond Hill in conjunction with a 1980s condo development. RP Iannuccillo and Sons Construction bid $1.49 million to remove the damaged tank and construct a new one.

Located in northern Rhode Island, the 481 foot Diamond Hill was the state's largest ski attraction from the 1930s through the early 1980s. Rope tow skiing debuted on the northwest side of Diamond Hill just prior to World War II.

Ski Valley was constructed by the Egan family on the northeast side of the hill in 1961. For much of the 1970s, three chairlifts operated on Diamond Hill, including one at Ski Valley.

Crushed by multiple poor winters, both Diamond Hill and Ski Valley ceased operating in the first half of the 1980s. The Ski Valley condo development failed before completion circa the early 1990s.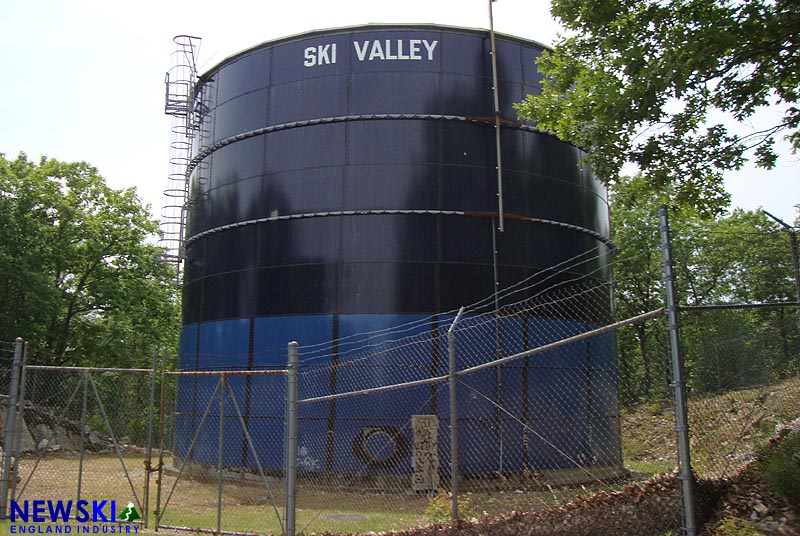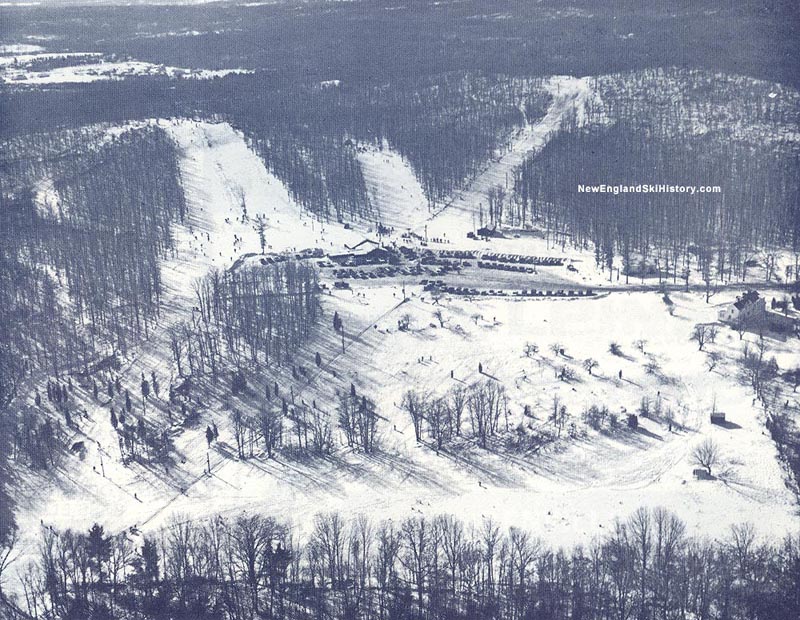 Ski Valley in the 1960s


Town gets $1.49 million bid on new water tank for Ski Valley, Fisher Road - Valley Breeze

Related Stories on NewEnglandSkiIndustry.com
More Information
comments powered by