McIntyre City Debt Payments to be Restructured
The ski area operator is requesting a change to the debt payment schedule due to poor winters.
Thursday, February 4, 2016, NewEnglandSkiIndustry.com
---
In the midst of a string of bad winters, McIntyre ski area's operators are in the process of restructuring their debt payments to Manchester, according to city documents.

Following a period of operating deficits, mounting public debt, and aging facilities, the City of Manchester entered into a 20 year lease agreement with McIntyre Ski School Inc. in 2009. As part of the agreement, the operator agreed to assume the area's existing debt, as well as pay for a $1.6 million municipal bond to construct a new base lodge. In addition, the operators are also making payments on a $250,000 capital improvement loan backed by the city in 2014.

In a letter from McIntyre Ski School Inc. presented to the Committee on Accounts, Enrollment and Revenue Administration last month, the operator said "[l]arger payments required by the city during the first 7 years of operation have been extremely draining on McIntyre Ski Area."

The operator also declared, "[t]he past 3 seasons have been the worst in recent memory." While McIntyre typically operates starting in mid-December, the ski area did not open this season until January 6.

The proposed restructuring would cut the lodge bond payment to a flat $101,155 per year. The existing agreement had the operator paying $160,000 on the lodge bond, with the payment decreasing until maturity in 2031.

According to City of Manchester Finance Officer William Sanders, the existing McIntyre annual city bond payment schedule was composed of $160,000 for the lodge bond, $39,074 for pre-lease city debt, and $31,796 for the recent improvement bond, totaling to $200,870.

Located in Derryfield Park, McIntyre ski area was constructed using Federal funds in 1970. The small 180 vertical foot ski area is serviced by twin Hall double chairlifts. Since the start of the lease agreement, the operators have constructed a new base lodge, refurbished the chairlifts, installed conveyor lifts, expanded snowmaking, and improved lighting.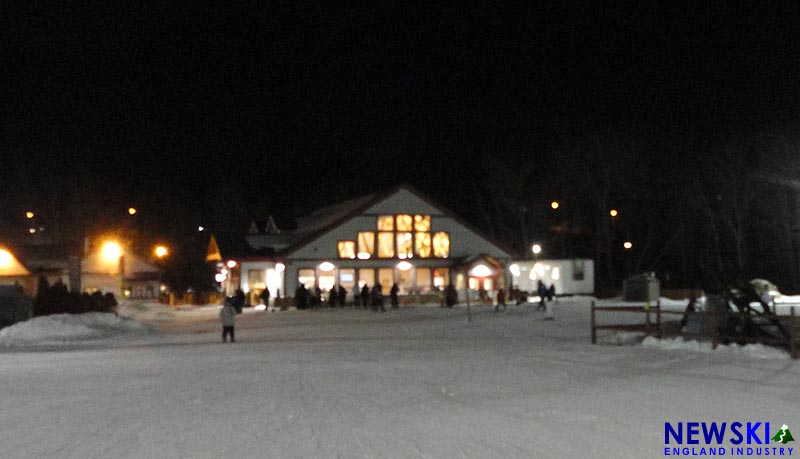 McIntyre Ski Area



Related Stories on NewEnglandSkiIndustry.com


More Information


comments powered by