Granite Gorge Set to Reopen
Chairlift reopening has been approved by Tramway and Amusement Ride Safety Department following an accident on Sunday.
Tuesday, February 2, 2016, NewEnglandSkiIndustry.com
---
The double chairlift at Granite Gorge has been approved to reopen, according to an official with the New Hampshire Tramway and Amusement Ride Safety Department.

According to a statement released by Granite Gorge yesterday, all chairs on the lift have been inspected following the incident.

Two people were taken to the hospital on Sunday afternoon when a chair slid back on the haul rope into another chair. According to the Granite Gorge statement, all passengers involved are 'OK.'

The ski area is set to resume operations on Wednesday.

Located on Route 9 east of Keene, Granite Gorge was opened on the site of the defunct Pinnacle ski area in 2003. Prior to 2005, Granite Gorge and the Pinnacle were serviced exclusively by surface lifts.

A refurbished Borvig chairlift was installed at Granite Gorge in 2005. The lift was originally installed at Devil's Elbow, Ontario in 1981. Borvig lifts have come under increased scrutiny in recent years following deropement and rollback accidents at Sugarloaf in 2010 and 2015.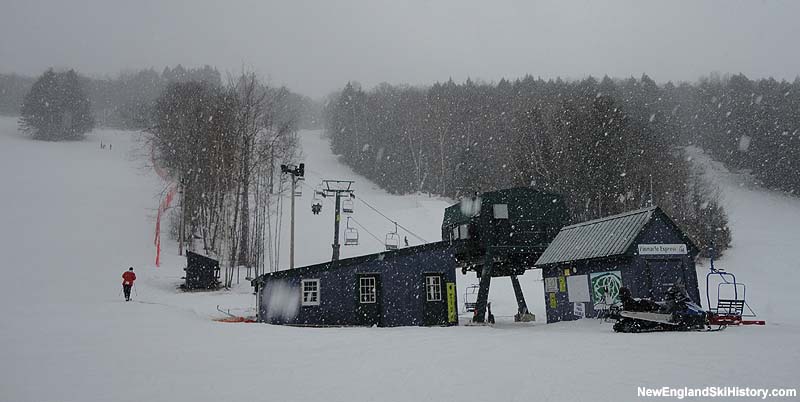 The Granite Gorge chairlift in 2013



Related Stories on NewEnglandSkiIndustry.com


More Information


comments powered by