Cannon Mittersill Racing Area Awarded Federal Funds
Additional state funding was approved last week.
Thursday, September 3, 2015, NewEnglandSkiIndustry.com
---
On September 1, 2015, New Hampshire Governor Maggie Hassan announced state owned Cannon Mountain ski area and private Franconia Ski Club had been awarded $150,716 in federal funds from the Northern Border Regional Commission.

In addition, on August 26, 2015, $625,000 in new state debt for Cannon and Mittersill was approved by Governor Hassan and the Executive Council (with Chris Sununu recusing himself due to his involvement at Waterville Valley). Furthermore, $49,385 in state general capital funds payable to Glen Boulders to complete the Echo Lake snowmaking dam project (initially funded by Franconia Ski Club), was approved by Governor Hassan and the Executive Council (with Chris Sununu recusing himself).

Established by the 2008 Farm Bill and annually funded by Congressional earmarks, the Northern Border Regional Commission must award 40% of its grants to public infrastructure. Additional funds can be awarded for healthcare, tourism, and recreation. Applicants must match the federal funds awarded.

The original Mittersill ski area closed in the early 1980s, though its ski trails remained in use among backcountry skiers. In 2009, the state acquired the upper mountain tract from the United States Forest Service, stating it would operate it as a public backcountry ski area that would remain within the original footprint of the former trails in order to protect Bicknell's Thrush.

In early 2013, the state announced it had exempted itself from the Mittersill Bicknell's Thrush protection zone by placing 65 to 80 acres of land into the designation elsewhere in Franconia Notch State Park. Around this time, plans for a semi-private racing facility on Mittersill emerged.

While initially pitched as a fully privately funded expansion, a June 2014 $750,000 debt authorization resulted in state funds being used to in part fund infrastructure related to the Mittersill racing project.

Cannon General Manager John DeVivo announced in January 2015 plans to use previously allocated New Hampshire General Fund dollars on Mittersill related projects in 2015.

Multiple wide racing trails have been cut on Mittersill in the past year, including the widest ski trail in New Hampshire, the 300-400 feet wide Taft Superslope. Snowmaking is currently being installed on widened Baron's Run.

According to the agreement with the state, the Franconia Ski Club will have use of the superslope Friday-Sunday, while the Holderness School and Franconia Ski Club have use on Monday-Thursday.

Snowmaking and a T-Bar could be installed on the Taft Superslope for the 2016-17 season.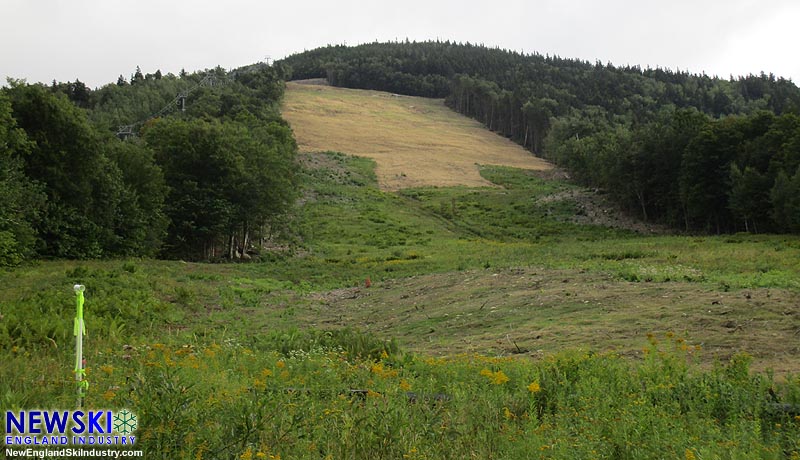 The Taft Superslope, August 23, 2015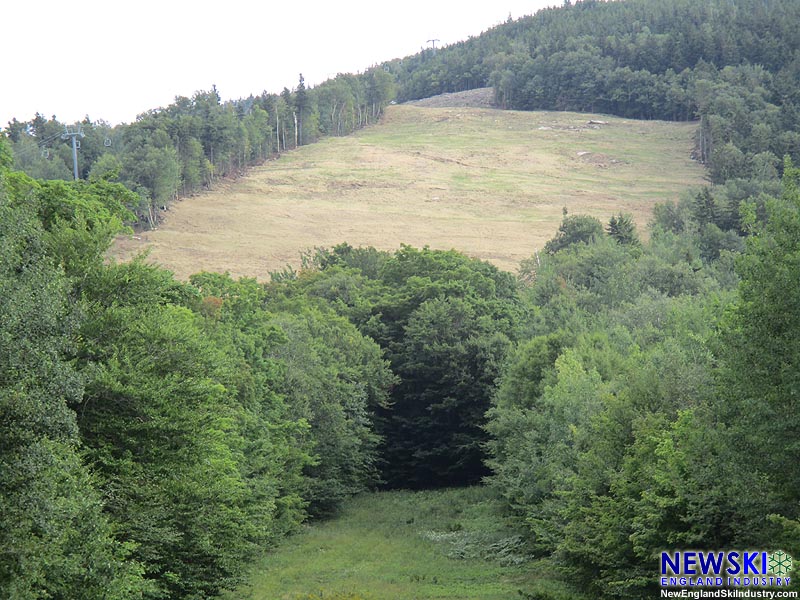 The Taft Superslope from Mittersill Alpine Resort, August 23, 2015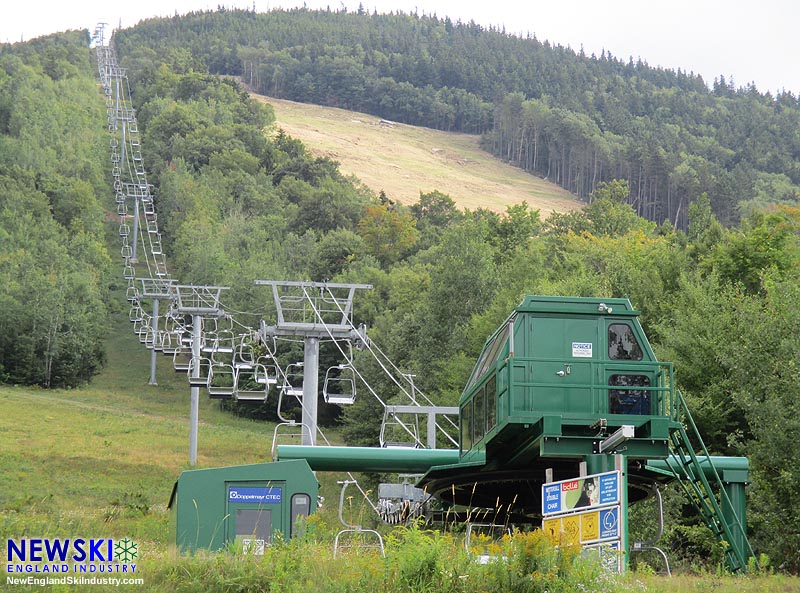 The Taft Superslope and Mittersill Double Chair, August 23, 2015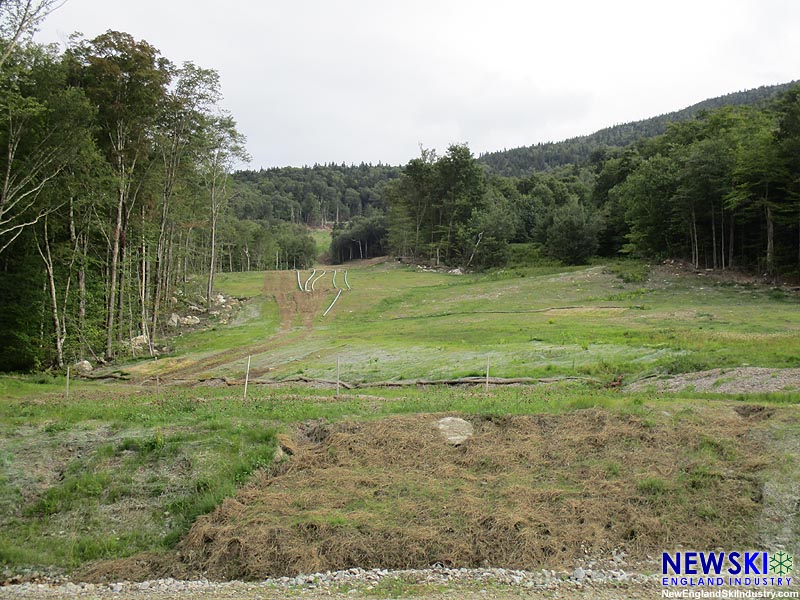 Snowmaking pipe on Baron's Run, August 23, 2015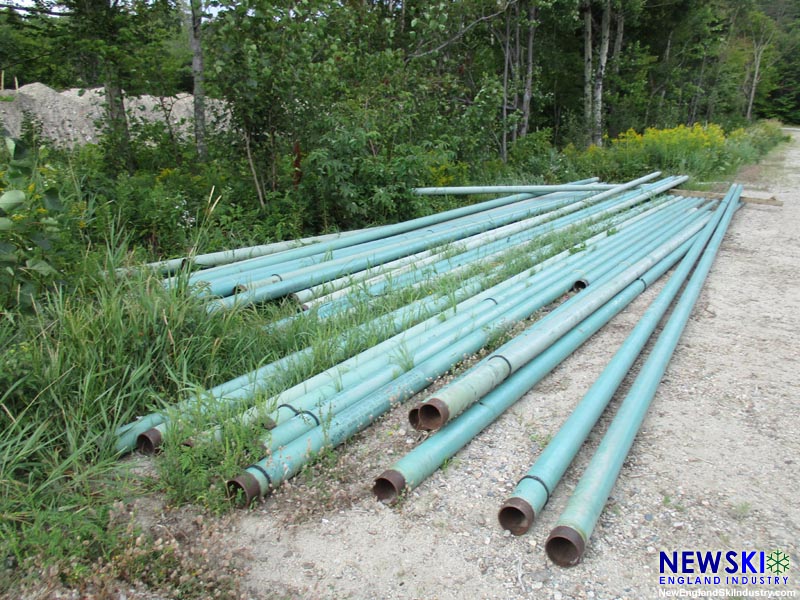 Snowmaking pipe in the Mittersill parking lot, August 23, 2015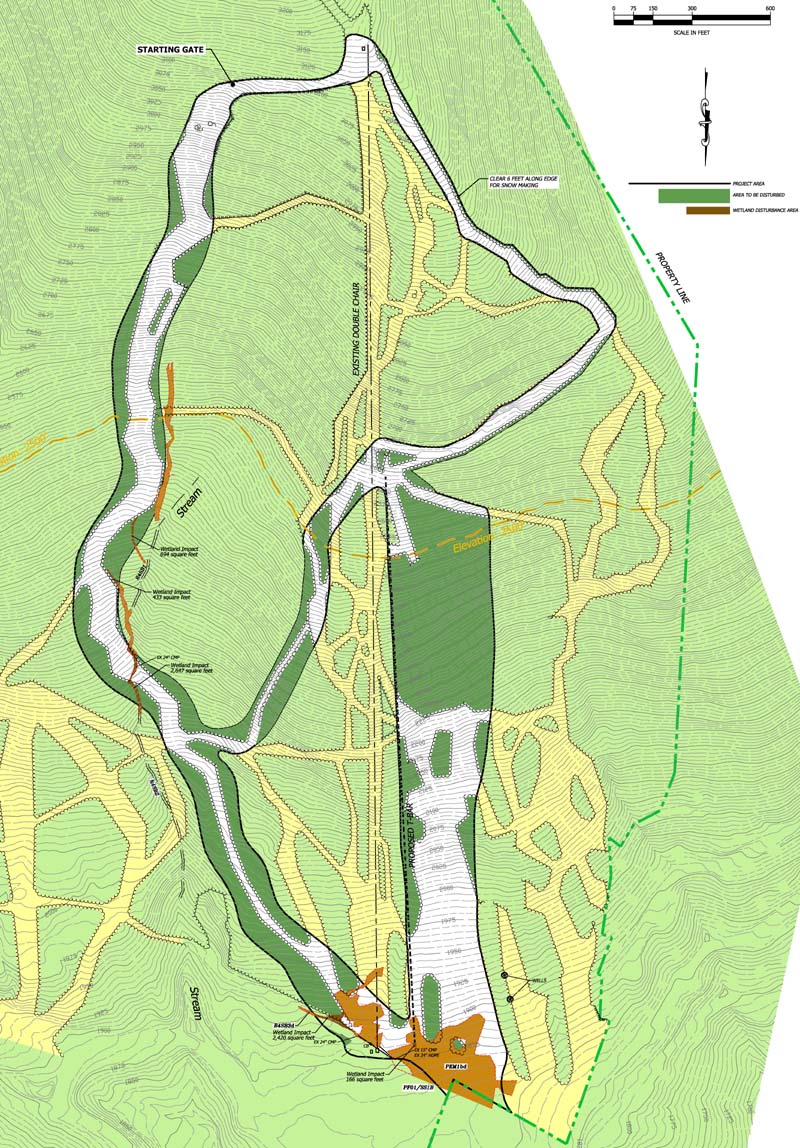 Mittersill Racing Expansion Map



Related Stories on NewEnglandSkiIndustry.com


More Information


comments powered by