Nashoba Valley Ski Area Named as Venue in Olympic Bid
Nashoba Valley Ski Area's owner has yet to be contacted about hosting Olympic events.
Thursday, June 4, 2015, NewEnglandSkiIndustry.com
---
In a document recently released by Boston Magazine, Nashoba Valley Ski Area was named as the Mountain Bike and Canoe Slalom venue for the 2024 Boston Olympic bid.

According to WestfordCAT News this week, Nashoba Valley Ski Area owner Al Fletcher was unaware of the proposed use for his property, and had "not had any conversations with any credible people." The Boston 2024 Overall Games Concept issued on December 1, 2014 claims, "[w]e are currently discussing venue access and use with the owner."

Similar issues have occurred in Brookline and Dorchester, where owners town officials had not been contacted by the Boston 2024 group.

Referred to as "Westford Ski Area" in the concept document, the Mountain Bike course would be constructed on the ski trails at a cost of $10 million and would have a capacity of 10,000. The Canoe Slalom course would be constructed at the snow tubing venue for a cost of $50 million and would have a capacity of 15,000. Construction would begin in January 2021 and wrap up in January of 2024. Venue costs are estimated at $500 thousand.

Nashoba Valley operates year round with a popular ski area, snow tubing area, a Halloween venue, music festivals, camps, and restaurant.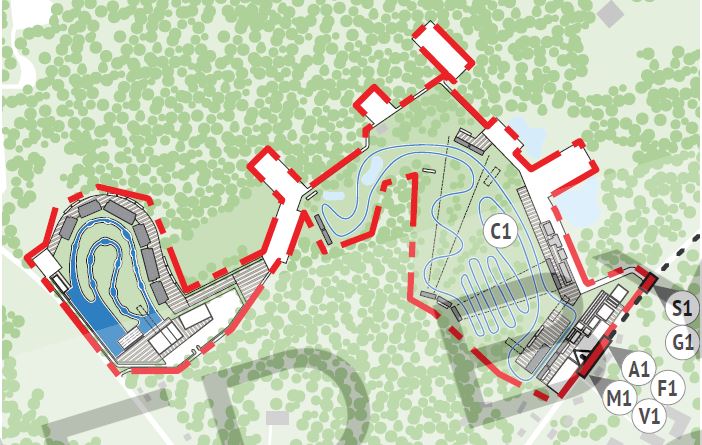 December 1, 2014 Boston 2024 Concept for Nashoba Valley Ski Area


Westford Named In Boston 2024 Olympic Bid - WestfordCAT News

Related Stories on NewEnglandSkiIndustry.com
Nashoba Valley Improves Snowmaking, Adds New Beginner Slope and Magic Carpet - September 5, 2014
More Information
comments powered by