REPORT: Tenney Mountain Will Not Reopen in 2014-15
No visible work as been conducted since the area was purchased in November.
Monday, December 8, 2014, NewEnglandSkiIndustry.com
---
Two months since Tenney Mountain Development Group (also known as TMDG) was incorporated and nearly three weeks since it acquired the defunct Tenney Mountain ski area, rumors are flying about possible on site work and a potential reopening. TMDG President Michael Bouchard did not respond to an inquiry.

Based upon a site visit on December 7, no visible work has been performed, making a 2014-15 season reopening unlikely. The area's two chairlifts remain idle (with chairs still attached) and the ski trails heavily overgrown with nearly half decade old brush. Significant work will be required to reclaim the ski trails, rebuild the snowmaking system, and get the existing four lifts inspected and operational.

While the controversial Groton Wind Farm was constructed near the top of the ski area, it is not expected to have any direct impact on potential operations. From a skiing experience perspective, afternoon shadows cast by the audible turbines reach nearly a third of the way down the trails. A recent downslope clearcut between the turbines and ski area may also impact wind at the top of the Hornet Double.

Tenney Mountain Development Group was registered as a New Hampshire company on October 17, 2014, as a business to conduct 'Recreational and Development' activities.

On November 21, 2014, TMDG acquired the defunct ski area via quitclaim deed for $1.25 million.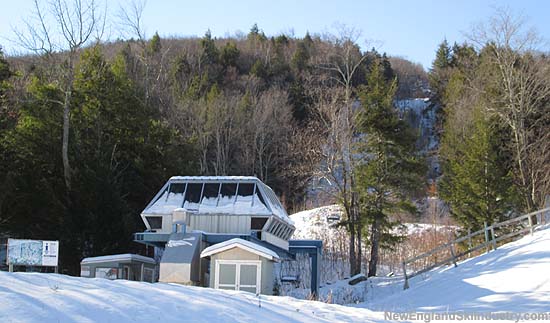 Hornet Double, December 7, 2014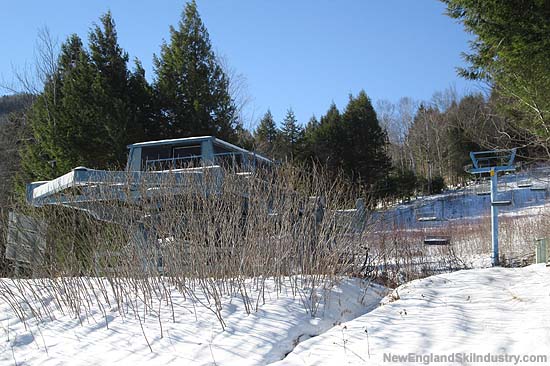 Eclipse Triple, December 7, 2014



Related Stories on NewEnglandSkiIndustry.com


More Information


comments powered by