State to Spend $2.8 Million to Rebuild Balsams Road, Then Transfer to Resort Owners
Department of Transportation plans to begin road work this summer.
Tuesday, March 29, 2016, NewEnglandSkiIndustry.com
The New Hampshire Department of Transportation presented a $2.8 million dollar proposal at a Balsams informational hearing on Monday, according to the Union Leader.

Balsams developers are currently asking the state to repair and repave three roads, then transfer ownership to the resort. The $2.8 million project covers the 1.8 mile Golf Links Road. It is not known what the cost or timeline would be for rebuilding Spur Road and Cold Springs Road.

The $2.8 million state funded project is separate from the $30 million in state bonds made available to the resort when Governor Hassan signed Senate Bill 30 into law in 2015.

In addition, according to New Hampshire Public Radio, the state plans to spend $850,000 in federal funds to rebuild a tunnel under Route 26 for snowmobiles and resort equipment.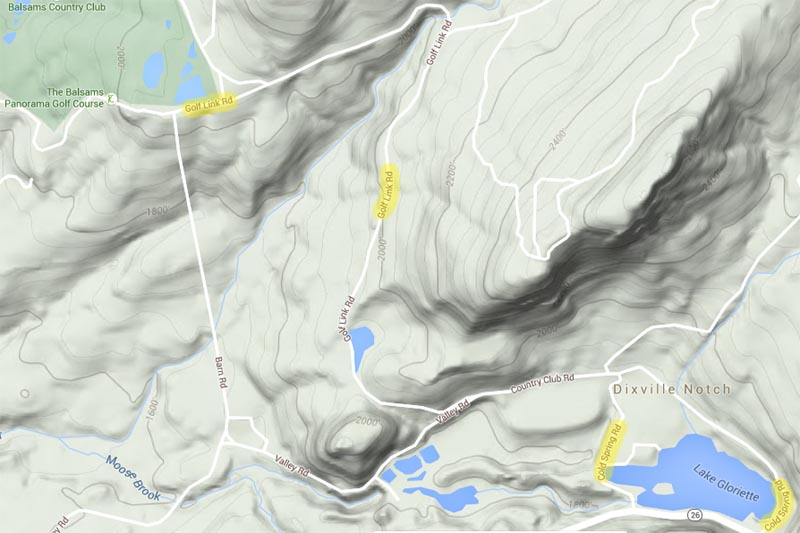 Balsams roads on Google Maps

Background
The northernmost chairlift served ski area in New Hampshire, the Balsams Wilderness operated from 1966 until 2011, when the Dixville Notch Balsams Grand Resort was shuttered. While equipment has been sold and some hotel related structures demolished, the ski lodge and triple chairlifts remain in place.

Les Otten's Dixville LLC became involved in the project in early 2014. The $143 million Phase 1 construction has been repeatedly delayed. The most recent projection released by the developers suggests a 2017-18 season reopening.

In March 2016, the developers announced that the project was being funded in part by the controversial Northern Pass transmission line project. $2 million has been allocated to the Balsams thus far from the $200 million Northern Pass Forward NH Fund.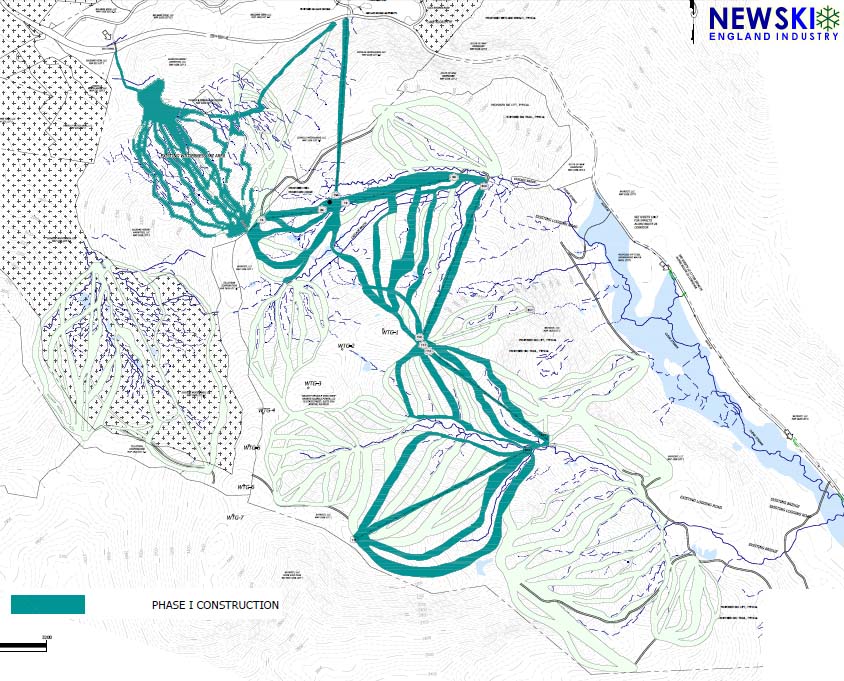 The previously released Balsams Phase 1 Expansion Map from Summer 2015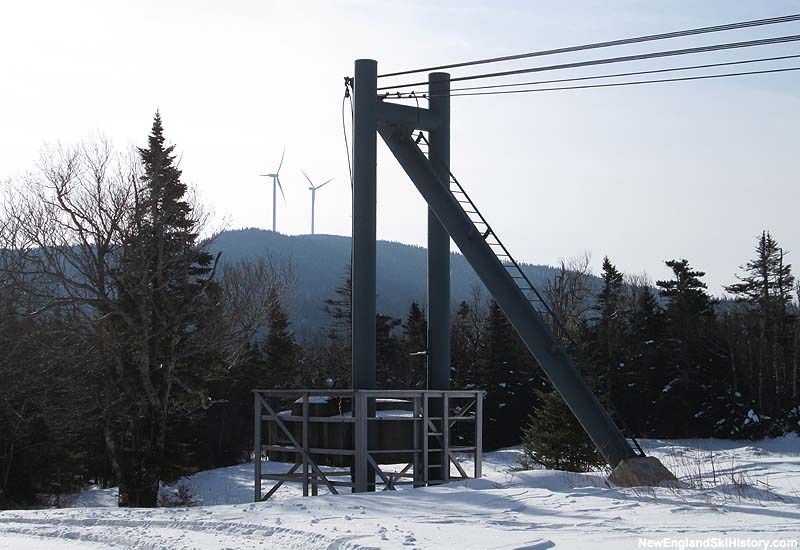 The top of the Double Chair and wind farm in 2014


NHDOT proposes $2.8m plan to improve road to Balsams Resort - Union Leader

Related Stories on NewEnglandSkiIndustry.com
Balsams Redevelopment Facing Further Delays - March 28, 2018
Balsams Files State Loan Guarantee Application - December 20, 2017
Governor Sununu 'Excited' for Balsams Proposal, Thinks it Can Be 'Great Success' - December 12, 2017
Balsams Ownership Pushing for October Groundbreaking - August 4, 2017
More Information
comments powered by